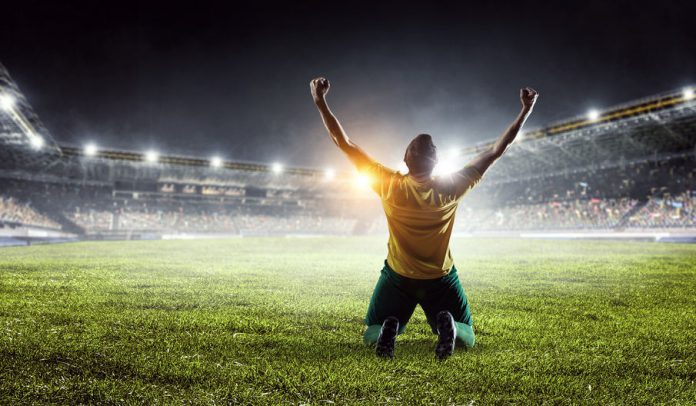 Fresh from his appearance at this week's Betting on Football conference in London, Nicholas Tucker, head of sales for gaming at Trustly, lifts the lid on the exciting prospect of no-registration betting
WITH the World Cup right around the corner, sports betting operators are strategising ways to make the betting experience better and more immersive than ever.
So what does that look like? Imagine entering a sports betting site and being able to place a bet right away, without even registering. It's faster, for sure, but also simpler and more secure. Well, this fantasy is becoming a reality thanks to the advent of no-registration betting sites.
"Imagine entering a betting site and being able to place a bet without even registering."
Registering at a sports betting site has traditionally involved filling out lengthy registration forms and then waiting days for the operator to conduct its due diligence.
Today, thanks to products like Trustly's Pay N Play, it's becoming possible for new users to bet instantly without registration while still allowing operators to stay compliant with the regulators, through the monitoring of both transactions and players who show signs of addictive and/or high-risk behaviour.
How do no-registration sports betting sites work?
The no-registration model makes it easy for players to get started without needing to provide many details such as full name, home address and phone number or to download special software. Instead, all they need to do is make a deposit using their online bank.
For example, players can click 'Make a bet,' enter the amount they wish to deposit, and verify themselves with their online banking credentials to complete the deposit.
The process of verifying oneself through the
online bank is incredibly safe thanks to strong two-factor authentication methods, an extra layer of security that authenticates users based on something they know (a security question or username and password, for example) in combination with something they have (a security token or smartphone, for example).
Once the player's identity is verified, registration details are pulled from the account to fulfill the necessary KYC checks and the operator can establish an account in the background.
Even when players leaves the site, their account is safe. When they return, they simply log in through their bank again, and continue playing.
A future free of registration
As banks improve the underlying authentication methods to include biometrics, the ease of making a deposit using online bank payments will continue to increase and will likely spur adoption in markets like the UK where bank payments are not yet a preferred method.
"a growing preference for bank payments … will further drive interest in no-registration sites."
PSD2 is also expected to increase the popularity of bank payments as it opens up consumer data to innovative third-party providers. All these factors point toward a growing preference for bank payments, which will further drive interest in no-registration sites.
But as regulators continue to tighten their grips on operators through sophisticated legislation, it's becoming an increasing drain on their resources to remain compliant. The payments companies that can provide the information for any given operator to fulfill their KYC need have a major advantage.
The winning payment providers will be those that make the need for any other third party to collect personal data unnecessary since the payment and the KYC are so innately linked.
Given the recent success of several no-registration sites, it's clear that the model speaks to consumers' need for speed, safety and convenience.
It has the potential to make a great impact not just during the World Cup, but in online gaming, e-commerce and beyond.