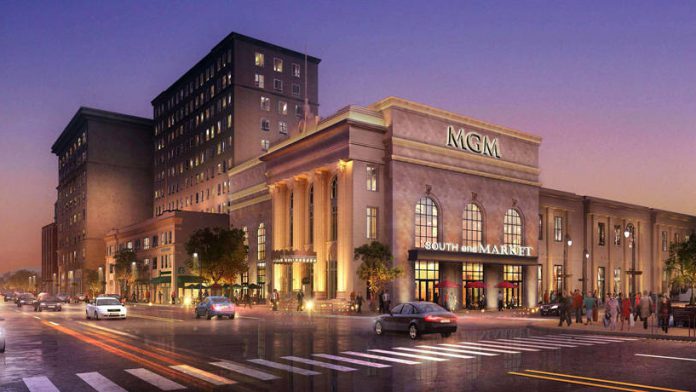 MGM Resorts has made inroads into the New York City area market, with the purchase of the Empire City Casino and Yonkers Raceway for $850 million.
The global giant will pay total consideration of approximately $850 million, subject to customary working capital and other adjustments, including the refinancing of Empire City's outstanding debt, which is expected to be approximately $245 million at the time of closing.
MGM also expects that approximately $260 million of the remaining consideration will be in the form of MGM Resorts common stock. There is also an agreement for MGM to pay additional consideration of $50 million if Empire City is awarded a licence for live table games on or prior to 31st December 2022 and MGM Resorts accepts such license by 31st December 2024.
"We are excited to announce the addition of Empire City to the MGM Resorts portfolio," said Jim Murren, Chairman and CEO of MGM Resorts International. "This acquisition represents an excellent opportunity to further solidify our presence on the East Coast, and in particular, expand our reach into the high-density New York City region. We believe this transaction enhances our free cash flow profile and presents attractive future opportunities for the Company, and we look forward to welcoming the Empire City team and guests to the MGM Resorts family."
"With Empire City's approximately 40% share of gross gaming revenues in the market, we believe there are significant opportunities for MGM Resorts to further drive growth," said Dan D'Arrigo, Executive Vice President and Chief Financial Officer of MGM Resorts International. "We believe the transaction will be value-accretive within its first year of closing, with incremental revenue synergies expected to support growth in 2020 and beyond."
D'Arrigo added: "Following the sale of the developed real property to MGP, the net purchase price to MGM Resorts of approximately $225 million represents a multiple of less than 6 times Adjusted EBITDA, inclusive of expected operational synergies and identified revenue growth opportunities."