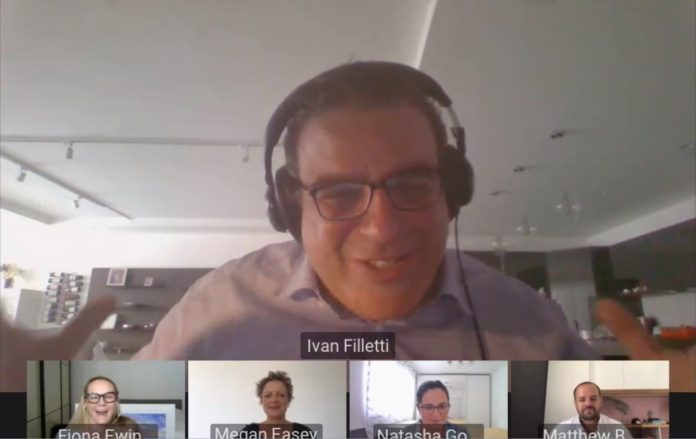 The igaming industry should celebrate, explained GamingMalta COO Ivan Filletti when discussing the ways in which the gaming sector came together in a 'very resilient way'.
Filletti was taking part in the panel titled 'Destination Malta: COVID Update' at CasinoBeats Malta Digital, alongside Fiona Brown, Catena Media, Natasha Gowns, comms and PR specialist, Matthew Bonnici, CEO of Paf Multibrand and Megan Easey, c-level customer experience consultant.
Filletti continued: "If you see how the igaming industry has done over the last couple of weeks from working remotely also how they donated funds to buy surgical masks, they gave up apartments for frontline workers and a CEO who gave up his house for medical doctors. More importantly the mental health of the employees.
"We were on the front line trying to work straight and manoeuvre solutions to be catalysts for this. We found that young people working in Malta needed help. We had to adapt to the situation and find empathy for the solution."
Echoing a similar sentiment, Bonnici believed that through this pandemic, employees have stepped up to the mark in adapting to the changes. He noted: "I saw that people stepped up in their productivity but also in their proactivity, it was a wake up call that these guys have more potential than we thought they had. Their leadership skills from a remote perspective were shining through during this time."
Brown reminisced on the early days of the virus, stating that early predictions on the duration of the virus now seem 'crazy'. She said: "We were noticing in the office that there was a lot of anxiety, someone would sneeze or someone would cough, and you could see people freaking out. From that we made a decision that everyone can work from home.
"We had no idea how long that was going to be for, I remember telling people originally to work from home for the next week and we would update them on a daily basis. To think we only thought it would be a week or two now seems quite crazy."
On how Malta will continue to adapt to the on-going pandemic, Filletti expressed that it is 'heartening' to see that Malta has recorded zero cases for the fourth day in a row, but believes that the country is 'not out of the woods' in relation to the virus. 
He warned: "We need to stay cautious, and the social distancing rules need to be adhered to. We need to keep using our common sense but I think the industry is well equipped to handle any scenario."
The conversation later turned to the ways that companies will adapt in the future, with Gowen believing that there is now an opportunity for employers to reduce costs in relation to office space. 
She highlighted: "They can definitely see the opportunity in reducing costs in relation to office space and listening to what the employees want in wanting to come back to the office and have that social interaction or stay working remotely.
"I think we are at that stage in Malta where they are opening offices and staying to come in every two weeks well I think internationally there are companies using this as an opportunity to stand out as a brand.
"I think it would be very difficult for managers and employees to turn around and say you can't work remotely, which has happened in the past. It's going to be very interesting to see how that happens and potential future ways."
The panel moved on to discuss how Malta is going to recover from the global coronavirus lockdown, what the legacy will be for the island, how companies will attract talent to Malta following the virus and the ways that companies will continue to work in the new normal.
CasinoBeats Malta Digital, delivered in association with Gaming Malta, takes place from 30 June to 2 July 2020 and features 40 virtual exhibitors, numerous networking opportunities, 130 leading speakers, and countless business opportunities for 3,000 senior decision-makers from operators, suppliers, affiliates and other industry stakeholders.
Alongside the exhibition, networking and conference, all delegates also gain access to the full range of entertainment on offer, including free-play slots, daily competitions and a selection of prizes such as iPads and cash.
Find full details of CasinoBeats Malta Digital, including information about how to register and the discounts available on company group passes, at the event's official website: https://sbcevents.com/casinobeats-malta-digital/