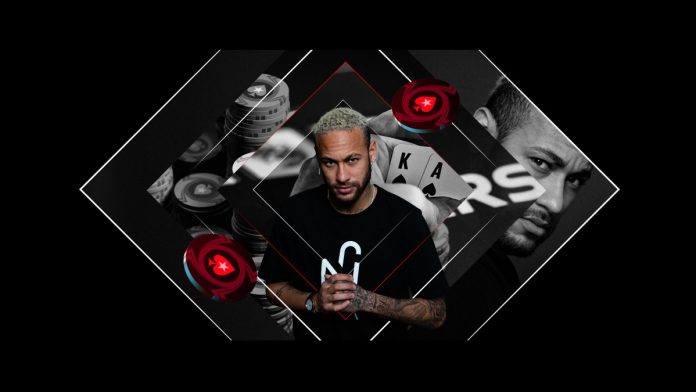 The Stars Group has confirmed that Brazil and Paris Saint Germain footballer Neymar Jr has re-joined its PokerStars brand for what is called "an exciting new partnership".
Lauded as a "perfect fit" for PokerStars, the collaboration is set to spread across many aspects of the brand as Neymar brings his flair and personality to the online and live tables, as well as to the brand's community across the world.
The announcement, which marks the start of Neymar's new chapter with PokerStars, teases what is to come in a new film as Neymar declares he is 'IN' and invites all players into his inner circle.
"When I'm not playing football, I love playing cards. Competing with my friends is a huge passion of mine, I love the sense of community, the fun, and the unpredictable moments that can occur in any game," noted Neymar. 
"As a true poker fan, I am excited to start a new chapter with PokerStars. Together we'll be creating moments for our community and fans all over the world."
The signing follows a recent global brand refresh for PokerStars as it looks to move beyond just product in a bid to become a global entertainment brand. The brand refresh included PokerStars first dedicated safer gambling TV ads.
Recent moves in Neymar's home country has seen PokerStars and Brazilian esports organisation Furia unveil a collaboration that both parties assert boasts an ambition of creating a poker and esports fusion. 
Elsewhere, the group also named former Paris Saint-Germain, Tottenham Hotspur and Newcastle United footballer David Ginola as a sportsbook brand ambassador.
Martin Nieri, global director of brand and creative at PokerStars, said of the latest link-up: "Neymar Jr is a true global superstar. But what underpins this partnership is his genuine love for poker. It's about a shared passion for the game and the beautiful uncertainty at the heart of it. 
"At PokerStars, we are constantly trying new things to bring new energy, excitement, and entertainment to our customers. Together with Neymar Jr we believe we can take this to the next level for the PokerStars community."