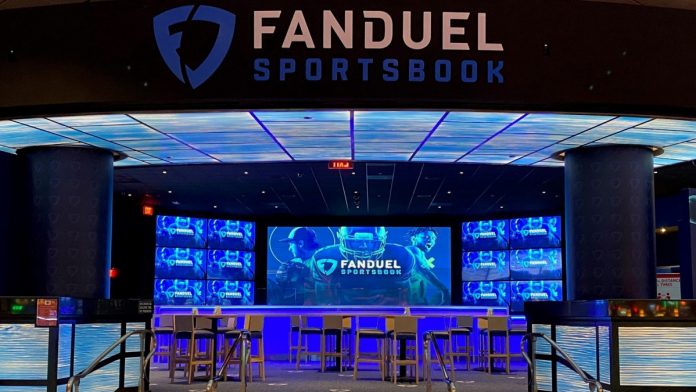 FanDuel Group has rolled-out what the group lauds as an "important partnership" with Gamban, which will see the latter's blocking software offered free of charge to customers who choose to self-exclude from its real-money gaming sites, or who identify as having a gambling problem. 
Under the terms of the agreement, and pending regulatory approval in the US, FanDuel customers who self-exclude will be offered a free Gamban subscription, which proactively blocks users from accessing thousands of gambling sites easily on up to 15 personal devices. 
The service will not only block each FanDuel Group site, but all real money gaming websites including legal and offshore sportsbooks, online casinos, poker sites, social gaming sites, and esports sites from use.
"This is a massive moment for the industry and one we've been pushing to achieve since the launch of Gamban," said Jack Symons, founder of Gamban.  
"As the largest real money gaming provider in the United States, FanDuel Group is making a statement of intent and throwing down the gauntlet to operators across the industry to offer self-exclusion support for their vulnerable customers."
FanDuel's Gamban partnership comes on the heels of the company becoming the first mobile operator to make a multi-million dollar commitment to the American Gaming Association's 'Have a Game Plan' campaign, which aims to educate consumers on how to bet responsibly and within limits.   
"Educating customers about the importance of gambling responsibly and within limits is a business imperative and ethically the right thing to do," said Carolyn Renzin, chief risk and compliance officer of FanDuel Group. 
"We already offer a suite of tools to help customers enjoy sports betting responsibly. Offering Gamban's software to those customers signalling they need help adds another layer of protection for our customers, our program, and to the industry."
Gamban also boasts a partnership with FanDuel Group's parent company, Flutter Entertainment, to deploy its software in Europe. FanDuel Group has extended the partnership in North America to include FanDuel, TVG, Betfair, Stardust, FoxBet, PokerStars and Stars Casino.