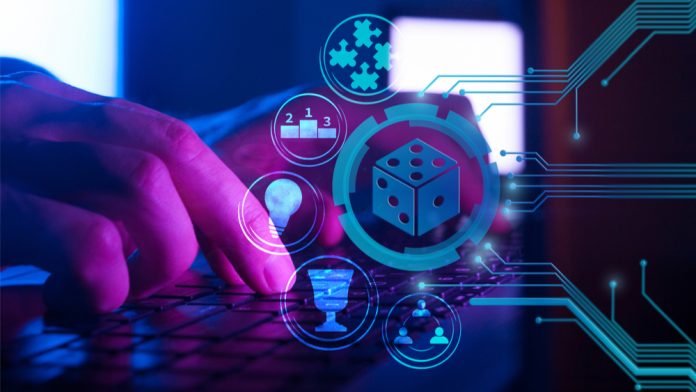 A 'top selection' of its 'most engaging, high-performing titles', which are said to bring something different to the table for operators, has been promised for the second CasinoBeats Slots Festival of 2021, according to Vladimir Malakchi, CCO of Evoplay. 
Lauded by Malakchi as 'one of May's most exciting gaming events', representatives from igaming operators, content aggregators and leading affiliates gather together on May 11 to try new and previously unreleased titles from numerous game developers.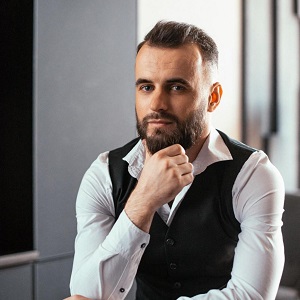 Speaking to CasinoBeats before the event, Malakchi noted that his team has 'aimed' to carefully choose each of what the firm has got to showcase, and promised a line-up of 'golden games' of 2020 with varying themes, visual designs, and features. 
"These adventures are Tree of Light, Ancient-Egyptian inspired Temple of Dead, our Scandinavian-spirited Runes of Destiny, the modern twist on classic slots – Fruit Super Nova – and our 2021 3D blockbuster, Treasure Mania," he noted.
"With such a diverse range of visually and technically unique game content, I'm really looking forward to showcasing what a fantastic range of games we have on offer – and I can't wait to guide our friends and partners round our virtual stand." 
As the industry continues to crave the return of physical events, a hunger which will be satisfied on July 13 with the return of CasinoBeats Summit, the form of digital events has continued to evolve and strengthen its offerings to attendees.
Explaining the positives of these events to suppliers in promoting developers titles, Malakchi commented: "SBC has proven to be a fantastic cornerstone of the industry that has brought us all together. This upcoming festival will bring more than 600 participants to the virtual floor – and it's connectors like SBC that make it all happen for everyone. 
"The fact that we have so many operators taking part is a real differentiator too, and I'd advise young studios to see this as a great opportunity to showcase their games and their unique capabilities.
"As is the case with any event, I'm sure it will provide the optimal environment for operators to interact with existing partners and network with other brands, creating new horizons for business development and increasing the contact database from a commercial perspective."
Over the last year the igaming sector has seen an increase in streamers, no more than in the world of slots. With both Fruity Slots and Paris-based streamer Jackpot Sam streaming live at the festival, we pressed Malakchi on the importance of the streaming community in the industry.
"Streamers can put games through their paces on Twitch and YouTube, making the game instantly visible to their subscribers – the target audience. Cooperation with streamers has allowed us to gain more than 135,000 views per quarter, which translates to more than 135,000 new potential players that could give our games a try – and we're delighted with the way it's gone so far.  
"We've always known this to be a priority, and last year, Evoplay's team started to build and develop B2C marketing as an independent marketing direction, liaising with streamers to create a really enjoyable additional channel to interact with our community. 
"We currently work with more than 150 streamers from all over the world, and have 16 streams of our games on average each month. We'll definitely be open to growing more in this space."
Gazing into the future, the conversation turned to what the gaming industry can expect from 2021 and there was only one word on Malakchi's tongue… gamification. 
"For me it's all about gamification, gamification and … gamification. Engagement is what will prove to be key this year – and that's exactly what we're looking to do at our studio. All of our recent launches look to integrate the use of skill-based elements, as well as an overall interactive experience with the deployment of our Evoplay-style tournaments and leaderboards – all of which have proven a hit. 
"Engagement is all about performance – and I see the chance for players to really climb the ladder of achievement, as well as additional wins via jackpots, as a key retention factor right now."
As within any industry, one eye constantly remains on the future and how to enhance products and performance, yet Malakchi emphasised that 'gambling is about entertainment' with products primarily based on player feedback and highlighted that Evoplay's focus on certain features of slots will 'always be shaped' directly by its players' preference. 
Malakchi concluded: "Bonuses have no doubt saturated the market in recent years, so it's the job of newly established mainstream providers such as us to disrupt this by offering a new channel to acquire players with truly engaging products. 
"For me, one of the leading features are multipliers, as they provide significant advantages to players in terms of the magnitude of the potential award that other bonus features do not. Acting as random events in the game, multipliers serve to compliment the game itself while also enhancing it. 
"Design – and a premium gaming experience that can truly immerse players should be a given alongside this – but that should be obvious already. As the last 12 months have shown, sub-par slot content is no longer cutting it when entertainment, and extended, low-stakes sessions, are goal number one."