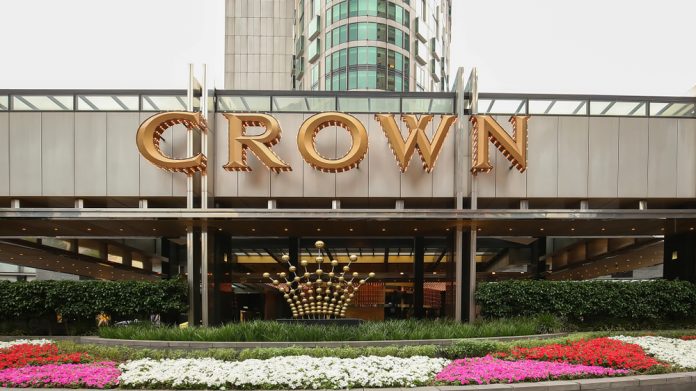 Crown Resorts has unanimously rejected a takeover proposal from the Blackstone Group, deeming the offer an undervaluation and "not in the best interests" of its shareholders.
This would appear to hand the advantage to Star Entertainment Group, which has been requested to provide "certain information to allow the Crown board to better understand various preliminary matters" after tabling a merger offer earlier in the month.
The Blackstone Group, which already owns a little under ten per cent of the company, revised its offer earlier this month to $12.35 per share after tabling a bid of $11.85 each, valuing the group at AU$8bn, in April.
Crown says that it has "carefully considered the revised proposal, including obtaining advice from its financial and legal advisers," but has determined that the proposal undervalues the firm.
"In coming to this conclusion, the board considered a range of scenarios given the regulatory inquiries in relation to Crown which are underway," the group said in a media statement. 
"The board also carefully considered the conditions of the revised proposal, including the regulatory approval conditions. Despite Blackstone's modification of these conditions, the board believes there is significant uncertainty as to the timing and outcome of the regulatory approval processes. 
"As a result, the conditions of the revised proposal as currently understood present an unacceptable level of regulatory uncertainty for Crown shareholders."
After saying that an AU$12bn merger proposal would create a "national tourism and entertainment leader" earlier in the month, Star Entertainment Group have been requested for more information. Crown says that it "has not yet formed a view on the merits of the merger proposal".
Star believes that merging the two businesses would deliver between $150m to $200m of cost synergies per annum, with an estimated net value of $2bn.
The conditional, non-binding, indicative proposal offers 2.68 Star shares per Crown share, which the former says creates an implied value of $14 per share of the Melbourne headquartered group.
Furthermore, the merger proposal also contemplates a cash alternative of $12.50 per share, subject to a cap equal to 25 per cent of the company's total shares on issue.
Pro forma ownership of the merged entity would be 59 per cent for Crown shareholders and 41 per cent for its Star counterparts, with the board to initially comprise the current directors of both.