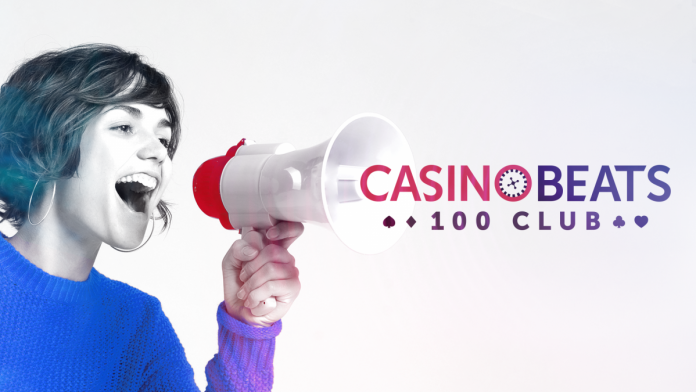 In the latest edition of CasinoBeats 100 Club we looked into the latest rising star of affiliates in the form of streamers and purposely asked our members a very vague question, as it's a space which, we believe, could span in various directions.
We asked: Delving 5-10 years into the future, what kind of influence will the streamer community have on the industry?
One of our members, Fiona Hickey, head of sales at Push Gaming, emphasised that when it comes to streamers the industry needs to remember that "they are just the newest type of affiliates".
"Affiliates have been in the space as long as there has been an igaming industry," she explained. "Whilst many tier one organisations such as Sky Bet and bet365 have stopped acquiring customers largely through this form of acquisition, many of the up-and-coming operators work very closely with affiliates of all types, including streamers.
"Affiliates/streamers are here to stay and they absolutely influence players and have a serious influence across the industry.
"Over the next five to 10 years, I do expect to see more stringent measures/restrictions imposed on streamers to tie in with a brand's values and responsible gambling approach.
"I can also see more operators and indeed suppliers having their own inhouse streamer team/partnership."
Another one of our members, who posted anonymously, referenced that streaming is "extremely popular" in esports with different betting opportunities for the events around it.
They stated: "Fans can bet on entire tournaments, players, battle royale outcomes, speedruns and much more. However, current sports betting operators aren't as prevalent in esports and don't focus on it as much as they do on football or other popular sports.
"The gaming audience tends to differ from the traditional sports fans, so the approach to attracting them needs to be relevant too.
"Yet, there's still a crossover between the two in the way that high profile streamers monetise their content and form brand partnerships within their respective industries.
"Esports streamers have been partnering with companies selling energy drinks, clothing, tech equipment and other merchandise relevant to gamers. It's very common and accepted among the esports community, and they've been doing it on platforms like Twitch to monetise what they do. This way, there's been a greater involvement for these brands in the esports industry, enabling them to reach wider demographics beyond sponsoring a game.
"There are also streamers within sports and gambling. For example, football fans have been creating content, reviewing matches and football news. Many content creators are sponsored by betting apps that are mentioned in their predictions, so there's already some similarities amongst streamers.
"On the other hand, there's also a growing number of online gambling streamers, playing slots with high stakes. If esports is a game of skill and can offer lots of valuable information for the viewer, then the slots streamers come across like they're showing off how much they can spend, as there's no skill whatsoever. This type of content doesn't support responsible gambling, so it might not have longevity or great sponsorship opportunities for operators.
"It's likely we'll be seeing more streamers forming partnerships with online gambling operators in the future, especially as brands create more relevant products and content for them.
"Streamers will likely be more interested in these partnerships and it will be a great way of including online gambling in their content. What's important is creating something that is inclusive of the esports market and makes sense for them to participate in."
One member of our CB100 club was Dmitry Belianin, CMO at PMI, stated that any interactive content, and content that engages viewers, will "thrive", pinpointing Netflix's interactive movie – Black Mirror: Bandersnatch.
He explained: "As for streamers, it is a bit of a mix of influencers and brand ambassadors. And a role model as well. The power is in the community. They can drive masses to any brand at any time. They can promote new games, show new mechanics, engage users in the upcoming promotions, discover new products.
"The way people are enjoying streams is bound in the core of why people are gambling – emotions. And the way you see current streamers are broadcasting – they do bring a lot of fun, joy, and exciting emotions.
"I see that the future is bright for the streamers, and there are many markets where they are still not discovered yet, and it is a big new niche."
Rory Kimber, account management and marketing director at 1X2 Network, explained that streamers are a "great way to build brand awareness" of a new title to an engaged community of potential new players.
He noted: "It's brilliant to see a game that you've worked so hard to build, come to life in such a fun environment. That level of excitement is undeniable but when talking about influence, I'm not so sure.
"Affiliates have long played an integral role in the success of an operator and consequently a game studio. We work with a large number of affiliates including streamers and they all have a different approach to marketing games and also a different audience.
"If we were to look at streamers today and only be concerned with the numbers, then arguably, they don't really hold too much influence because quite often, the numbers don't stack up, but if this was to change or be refined in some way – then yes, streamers would definitely be an essential marketing/acquisition tool.
"I also think that compliance will also play a larger role within the streamer community which might make marketing of games more restrictive as regulation continues to tighten. I don't think they will have any larger influence than many other marketing channels but it's an exciting area of the industry to keep an eye on."
Launched to give a voice to the industry on a range of key issues, the CasinoBeats 100 Club tackles the tricky questions and shares members' views across the CasinoBeats network. Have your say by joining the 100 Club.