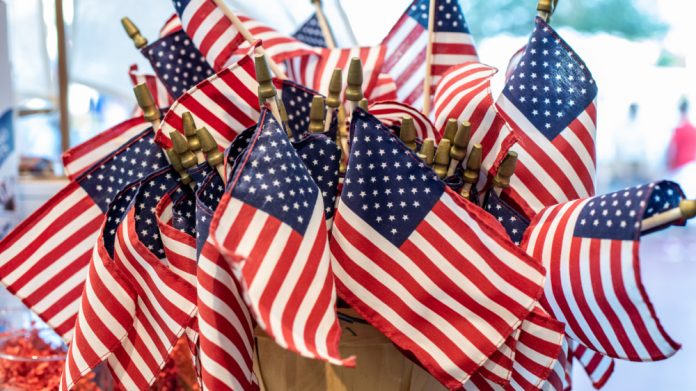 Playtech has left the comforts of its igaming space and marked its first strategic steps into the US sports betting market via a partnership with Gold Rush Amusements.
As part of its debut US venture into the aforementioned vertical, Playtech will provide Gold Rush with its proprietary sports betting kiosk software and management systems for distribution across Ohio.
"Through this partnership we will bring our extensive experience in retail sports betting to the US market for the first time," explained Jonathan Doubilet, US MD & VP Operations at Playtech. "We're confident that Ohio is the ideal place to start, leveraging our expertise and strong track record to deliver self-service betting kiosks across the state.
"We're excited for this type of gaming to expand and look forward to introducing further products across the growing US market."
The initial rollout is set to launch over 50 locations, which will be activated ahead of Super Bowl LVII this Sunday. The American Gaming Association predicted that sports betting in the US is expected to reach a record $16bn ahead of the game.
This launch marks Playtech's first strategic entry into the US sports betting market, just two years after it established operations in the country in the igaming sector. Additionally, this also marks Gold Rush's first strategic entry into the same vertical, with distribution approaching over 100 key locations across Ohio, as its Illinois-based affiliate currently services the video gaming market throughout Illinois.
Rick Heidner, Owner and Manager of Gold Rush, added: "We are very pleased to partner with Playtech and leverage our joint expertise to launch kiosks in Ohio, a new and exciting market. We are bringing innovative content and best in class software to new players across the state.
"Our partnership is going from strength to strength, and we look forward to more exciting moments for our growth across the US in the near future."
The deal comes at a significant moment for Ohio after sports betting made its long-awaited debut in January 2023. The state now represents one of the largest distributed retail sports betting markets of any state outside Nevada, with the Ohio Lottery having approved over 1,200 host locations to date.
At the end of last year, Playtech announced its most significant investment in US-focused content to date, building its first ever US-based studio and bringing two of its best performing games to the market.