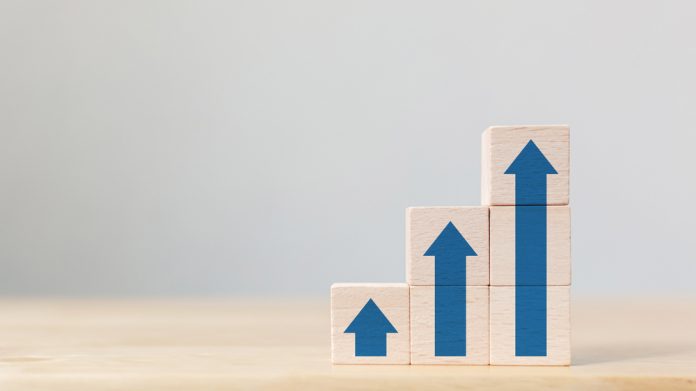 Better Collective has cited a strong diversification of media assets as a crucial factor in achieving a record-breaking fourth quarter.
Publishing an Interim Report for its Q4 and full year 2022, Better Collective achieved record Q4 revenues of €86m, an increase of 63 per cent compared to Q4 2021's €53m, helping the media publisher achieve FY revenue of €293m (FY2021: €177m).
Jesper Søgaard, the company's Chief Executive, highlighted the decision to shift its core US media contracts from "upfront CPA payments to revenue share models" as a key benefit to its network performance.
Known as the 'Big Switch', Søgaard outlined that the revenue-share change-up "implicitly could have seen the group deliver an EBITDA of €100m, implying 80 per cent growth".
The performance of this switch-up coincided with the FIFA World Cup that "exceeded all expectations" in terms of network activity, during a Q4 which saw Better Collective break all KPI records to deliver its partners over 580,000 new depositing customers.
Søgaard stated: "Q4, we brought this close to 1.7 million NDCs for 2022. Of the approximately 1.7 m NDCs, 76 per cent were sent on revenue share contracts, and out of Q4's 580,000 NDCs, around 300,000 were delivered during the men's World Cup."
"To put it into perspective, 300,000 is more than the last four men's World Cups and four men's European Championships combined. Compared to the men's World Cup 2018, our key figures have increased tenfold, a testament to how far we have come in just four years."
Bolstered by the world's most-watched sporting event, the firm's European and ROW network obtained €52m in Q4 revenues, an uptick of 59 per cent, with an EBITDA outcome of €21m.
These statistics allowed Better Collective to obtain its headline US target of achieving over $100m in revenues for the year. This feat was aided by US-based media assets generating Q4 revenues of €34m, alongside an EBITDA result of €14.5m, representing increases of 71 and 81 per cent respectively.
After tax, the company's period profits from operations stood at €21m, more than double the previous year's results of €10m.
The media publisher praised its range of positively performing media assets as enforcers for its record-breaking results, which span across sports, betting, igaming and esports verticals as well as business partnerships with major media publications The Daily Telegraph and NY Post.
Søgaard commented: "This was a record-breaking quarter during which we benefited from our strong diversification, while we also cemented the synergies that are achieved when combining efforts across the group".
"It has been exciting to see how efforts to become the Leading Digital Sports Media Group are starting to materialise. Our sports communities have proved to be attractive "go-to-places" for millions of sports fans while also being strategically attractive for our business partners."
Full-year accounts revealed that Better Collective cost base had grown by €66m to €198m as the company absorbed enlarged US operating costs of €39m.
Published alongside its record-breaking revenues, FY2022 results revealed that Better Collective's cost base had tripled when compared to 2021's results, standing at €198m (2021: €66m). This growth was headlined by the company's enlarged US operating costs, which stood at €39m.
Furthermore, Better Collective also revealed a three-fold increase in direct costs, which totalled €92m (2021: €27m) as the company swelled its expenditure through increased paid media and partnership costs and the progression of its The Action Network acquisition made in 2021.
Expansion throughout the US saw the media publisher increase its workforce from 2021's 635 staff members to around 870, seeing personal costs grow by 65 per cent from €41m to €68m.
Additional bottom-line costs included an effective tax income double to €16.9m due to the company's yearly EBITDA reaching €85m, an uptick of 53 per cent on FY2021's €56m.
Concluding its 2022 results, corporate net profits after tax stood at €48m (FY2021: €17.3m).
Søgaard added: "We look forward even more to 2023. January has been boosted by the Ohio launch – giving us our best month ever – with revenues of >€37m – implying growth of >40 per cent, despite tough comparisons to the New York launch in January 2022, where we doubled the revenue from 2021."
"This year will expectedly have fewer significant single events than 2022, with the main ones being the summer women's World Cup in Australia and New Zealand and the launch of sports betting in Massachusetts.
"We will continue our growth efforts in LATAM and keep an eye out for new market opportunities. We remain largely unaffected by the macroeconomic environment but will persistently monitor developments."
In response to its financial performance, Better Collective outlined that revenue is expected to be somewhere between €290m and €300m with an EBITDA before special items standing around €90m to €100m.