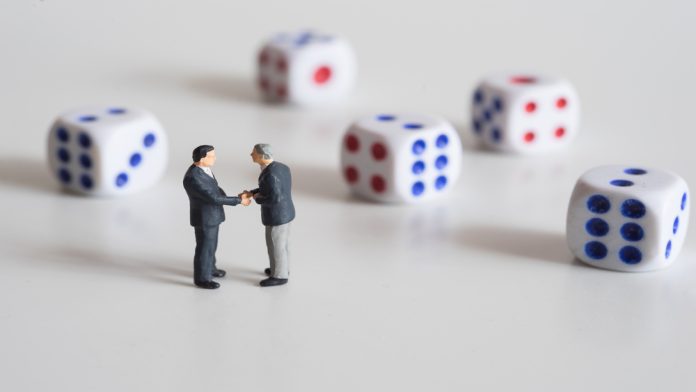 Long-serving casino industry delegate Gary Green has organised a private equity consortium in order to purchase IGT's slot machine business.
Green has assembled the syndicate in response to IGT's announcement last week that it was exploring a "broad range" of alternatives for its global gaming and PlayDigital segments, looking to "unlock the full value" of each division. 
Finding sponsors for the investment project, Green used his experience in the tribal gaming scene to organise a consortium consisting of Native American Tribes, in addition to securing Chinese investors.
He stated: "We have reached the point that our new Private Equity entity can present a Highly Confident Letter and several strategic possibilities that we believe will appeal to IGT's shareholders and potentially win the endorsement of Deutsche Bank, Macquarie Capital, and Mediobanca – the company's financial advisors."
Citing slot machines as contributing to less than a third of IGT's revenue, this week Green delivered certified letters to Marco Sala, IGT's Board and Executive Chair, requesting a meeting with the Board of Directors to discuss the strategic proposition.
In last week's announcement, Sala stated: "Over the last three years, IGT has sharpened its strategic focus by reorganising around core product verticals, monetising non-core assets, reducing structural costs and significantly improving its credit profile."
"We believe the intrinsic value of IGT's market-leading businesses and diversified cash flow profile is not currently reflected in our stock price and the timing is right to assess opportunities that may enhance value for IGT's shareholders."
While Green has been involved with IGT on a number of occasions, including helping the company enter the Indian Gaming sector over the last 20 years, the investor has also held a role as VP at Trump Hotels & Casino and starred in a pilot for a reality-TV show- Casino Insider – to help struggling venues.
Commenting on his relationship with the company he plans on doing business with, Green added: "I have a long history of being tangentially part of the IGT family through several iterations of its ownership. This is a natural next evolutionary step for both of us."