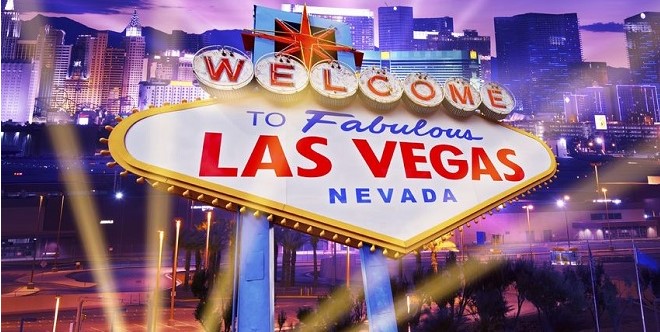 The Hard Rock Hotel and Casino is set for a major overhaul, costing hundred of millions of dollars, after Richard Branson announced that his Virgin group has acquired the property.
Becoming the second hotel to fall under the Virgin Hotels banner, the hotel-casino, situated off the Las Vegas strip, is to continue operating under the Hard Rock name until next year, when renovations are expected to be completed.
The property, purchased by a group of partners including LA-based investment firm Juniper Capital Partners, is set to remain open, and will retain its casino floor which will be operated by a partner, but questions marks remain regarding the future of its entertainment venues.
Speaking to his firms website, Branson addressed the purchase:  "When I've come to Vegas over the years my favourite casino has been the Hard Rock.
"It's great to walk around and see memorabilia of Johnny Rotten, the Rolling Stones, Bowie and other Virgin bands plastered on the walls.
"It's got delightful and dedicated people working there and it has beautiful outdoor swimming pool areas and beautiful rooms but through lack of investment it's slightly tired.
"So I'm really proud today to announce Virgin Hotels has bought the Hard Rock Hotel and we'll be bringing it back to its old glory again under the Virgin brand.
"Virgin Hotels opened their first hotel in Chicago and Condé Nast voted it the best hotel in America. They know how to look after customers and their people. With some beautiful design work they'll bring that magic to the Hard Rock.
"Virgin Atlantic has flown to Vegas for years and it's only a hop and a skip from the airport to the Hard Rock. Close by the hotel we have the Virgin Hyperloop One test site operating out in the desert, Virgin Orbit getting ready to send satellites into space and Virgin Galactic is gearing up for powered flight. An exciting part of America for Virgin and its wonderful people. Exciting times too."
It is thought that a number of other sites are being considered by Virgin Hotels, with The Associated Press stating that further properties could be opening up in New York, Dallas, New Orleans, Nashville, Washington D.C., San Francisco, Silicon Valley, Palm Springs, California, and Edinburgh, Scotland.