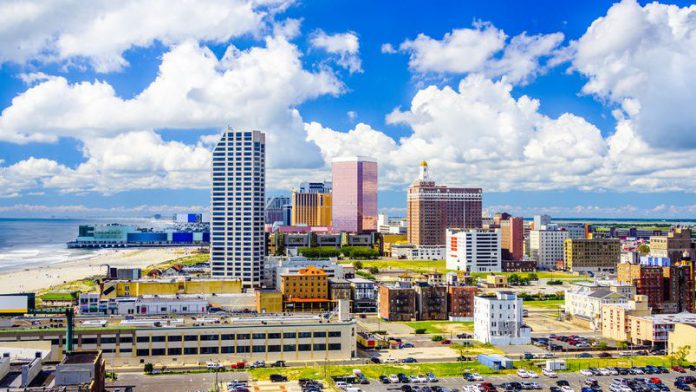 Online gaming continues to boost New Jersey, as land-based revenues were rescued by the June 27 openings of both the Hard Rock Hotel and Casino and Ocean Resort Casino.
With total gaming revenue for July climbing from $267.8m to $302.1m, representing a 12.8 per cent increase year-on-year, internet gaming can be largely thanked, with its 25.8 per cent jump seeing its total win reach $25.8m from the previous years $20.5m.
It's the Golden Nugget which continues to be the market leader, building upon June's 50.1 per cent increase to record a 49.3 per cent climb in July to $9.3m, rising from $6.2m.
A significant leap of 30.3 per cent was also felt by Borgata who's figures climbed to $4.9m, while Caesars Interactive recorded $3.7m (+17.2 per cent) and Resorts Digital came in at $3.9m (+5.1 per cent).
New to market Hard Rock, who began internet gaming on June 28, made $329,650, and Ocean Resort, who commenced online operations on July 10, brought in $249,805, with only Tropicana seeing a decline in internet gaming win, dropping 6.6 per cent to $3.3m.
Casino win for the month climbed to $272.3m, a 10.1 per cent rise from 2017's $247.2m, thanks to the $32.2m and $15.8m taken by the newly opened Hard Rock and Ocean Resort respectively, with Atlantic City's seven other properties all recording land based declines year-on-year.
Borgata continues to be the dominant force, with its $71.1m casino win representing a 6.8 per cent decrease, as Harrah's recording the largest percentage drop with 14.1 per cent, which saw its figures tumble from $36.6m to $31.4m.
Furthermore, the Garden State's three casinos and two racetracks continued the good momentum from its June 14 start, with $3.8m of revenue brought in for July amounting to a total of $7.2m during its full operation.
Meadowlands Racetrack, located in close proximity to the New York state line, quickly established itself as market leader despite only beginning its operations on July 14.
Recording revenues of $1.3m, it overtook Monmouth Park Racetrack, who saw its figures drop to $856,280 after a stellar start saw revenues come in at $2.2m for its first 18 days of operation in June.
Of the three casino properties, Ocean Resort saw its sports wagering revenues come in at $1.03m, whilst Borgata recorded $526,830 and Bally's AC, which only began operation on July 30, brought $17,788 in its first two days.