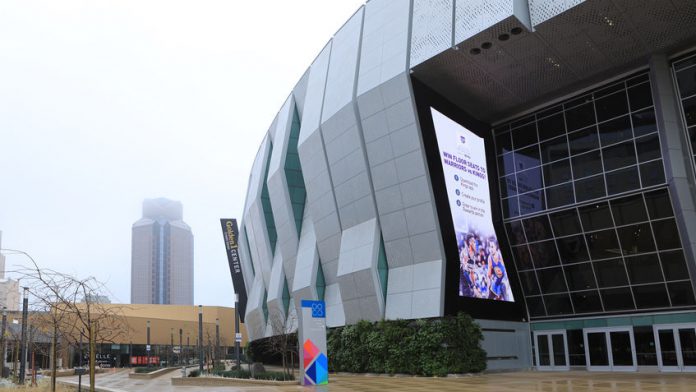 MGM Resorts International has strengthened its links within the National Basketball Association, after debuting a fresh partnership with the Sacramento Kings and Xperiel, the inventor of the 'Real World Web' platform.
Following its multi-year non-exclusive tie-up agreed last year, the first gaming partnership for one of the USA's major sports leagues, MGM has extended its commitment to the NBA's growth.
Through it's new link-up with the California franchise, the Kings are set to become the first NBA team to provide "a more immersive free-to-play gamified app-based experience"
"We are committed to exploring new ways that technology can be used to engage with fans as they consume and interact with the game," commented Kings owner and chairman Vivek Ranadivé.
"The future is experiential, and we are proud to lead the way in continuing to redefine the fan experience with this innovative and interactive platform."
Titled 'Call the Shot,' the aim is to provide new incentives to boost fan engagement, via the NBA's first free-to-play gaming experience.
The new offering allows users to predict the outcomes of game quarters player performance as well as interact with the NBA side, in addition to offering in-app prize opportunities with no purchase required to participate.
MGM Resorts is to be premier gaming sponsor, with Call the Shot "the first mobile offering from an NBA team that offers high-frequency predictive gaming to fans".
Scott Butera, MGM Resorts International president of interactive gaming, said of the new link-up: "We are very excited about the opportunity to partner with the Kings, to become their exclusive presenting partner for the Call the Shot game.
"MGM Resorts looks forward to this unique opportunity to innovate free-to-play gaming, and provide fans with a one-of-a-kind entertainment experience."
"When we first started working with the Kings a few years ago, Vivek Ranadivé had the vision that any predictive gaming experience we create together should have a Vegas-like gaming feel without the actual wagering," added Alex Hertel, Xperiel CEO and co-founder.
"It is thrilling to see what we've built under Vivek's guidance and look forward to continuing to work with the Kings and other NBA teams, to create immersive digital fan experiences and drive sports technology innovation with our real world web platform."