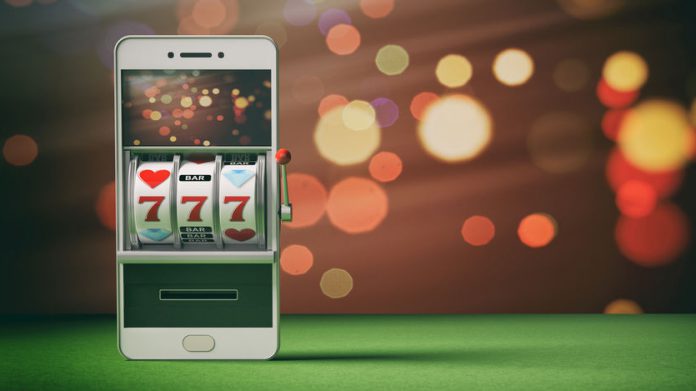 Darrel Rade takes a look at the key factors that influence which online casinos players choose for slots play
The UK online gambling industry has been booming in recent years, with more and more online casinos springing up every day.
Offering a wide range of classic casino table games such as roulette, poker, blackjack and craps, as well as live casino games, they have managed to draw the attention of countless players all over the UK – and the globe.
Online slot games, in particular, are probably the most alluring genre of casino games, with many websites dedicated to slots. But how do players make the most of them?
Finding a reliable online slot site
A lot of websites are competing to gain a spot among the best slot sites in the UK, with
ratings based on aspects like reliability, bonuses, game variety, and withdrawal speed.
But how can players decide which operator provides exactly what they are looking for? First things first: gambling on online slots means that you will be engaging in financial transactions with the site you choose. That is why it is important to go for a provider that is reputable and can guarantee that all measures have been taken in order for your money to stay safe while you play.
There are malicious websites out there that pose as online slot sites in order to trick players into giving up personal data to further their criminal objectives. When sharing sensitive financial details – such as payment or banking details – players want to be 100 per cent sure that the chosen online casino can be trusted with that information.
This goes beyond trusting a legitimate provider – it is important that the online slot site also has strong cybersecurity safeguards in place.
Consider payment methods and speed
Always go for sites that have received authorisation by regulatory authorities, like the UK
Gambling Commission or its counterparts in other countries. Another great way to identify trustworthy sites, is to read online casino reviews on established websites.
Reading reviews can also help identify which online slot sites are best suited with regard to their terms and conditions. After all, it is not just about winning, but also about how fast
and effortlessly players can actually get their hands on the money they win.
Casinos that have quick and seamless payouts as well as a selection of different payment and withdrawal methods are worth taking a closer look at. That way, players can decide on a payment method that suits them best – from a credit card to alternative payment methods like paysafecard.
"Last but not least, choose an casino with great customer support"
Choose from a wide variety of slots
Playing online slots is all about the fun side of gambling. With such a variety of slot titles available, players can find anything that they are interested in, from classic five-reel slot games to impressive video slots with stunning visuals.
For the more adventurous player, there are progressive jackpot slots, where a shared jackpot keeps increasing with every spin each player takes, until someone wins and cashes it all out – the perfect opportunity to win a hefty amount with just one spin.
Players should look into online casino bonuses, such as free spins or no-deposit bonuses, in order to try out several slot games before committing to one. In addition, keep an eye out for promotions online casinos run from time to time. Maybe there is a new slot that has just been launched – and punters have the opportunity to take a few spins for free.
Last but not least, choose an online casino with great customer support: if anything goes
wrong, you want someone who can walk you through solving any problems you might
encounter, hassle-free.