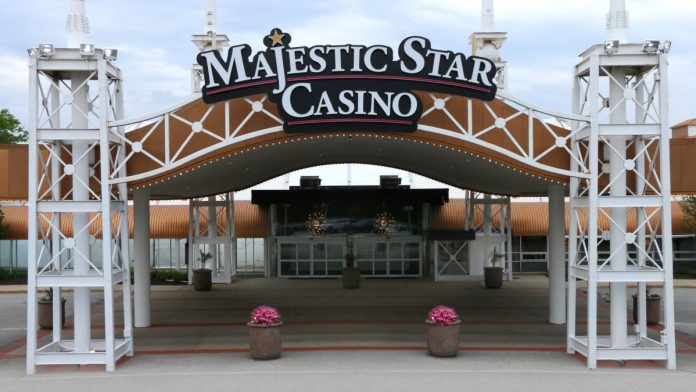 Indiana is set to gain a further mobile sportsbook entrant after USA Sports Gaming unveiled a BetIndiana launch in cooperation with Indianapolis-based Spectacle Entertainment.
The announcement follows the launch of online sports wagering in The Hoosier State earlier this month, with the partnership delivered via Spectacle's Majestic Star Casino.
The property, located in the Lake County city of Gary, is to debut a BetIndiana sports lounge, where fans can watch marquee games and wager from their personal mobile devices throughout the year.
Lauded as 'Your Hometown Sportsbook,' the mobile sportsbook is to feature global sports events that customers can wager on from anywhere with the state boundaries. 
As part of the "long-term deal," BetIndiana will continue to be a mobile sportsbook for Spectacle Entertainment's planned future land-based casino adjacent to the Borman Expressway in Gary.
This sees a partnership entered with Hard Rock International for the construction of a new $400m entity which would replace Spectacle's two current riverboat casinos. 
The proposed 225,000 square foot casino would create more than 1,000 construction jobs and approximately 1,800 permanent jobs upon completion, with further employment opportunities to be created within three years through the addition of a hotel to the complex.
"This is the perfect partnership for us," stated Frank Ignatius, President and founder of USA Sports Gaming. "Like BetIndiana, Spectacle Entertainment is an independent operator in the gaming industry, born in the Midwest and connected to our local markets. 
Additionally, fans and bettors can also access news and information on sports and sports wagering at BetIndianaNews.com, the companion content site of the mobile sportsbook.
"We are extremely pleased to sign this agreement with Majestic Star to launch our BetIndiana mobile product," added Ignatius. "In addition to Indiana, we are making plans to operate in several other markets around the country, as more and more states legalise sports betting."