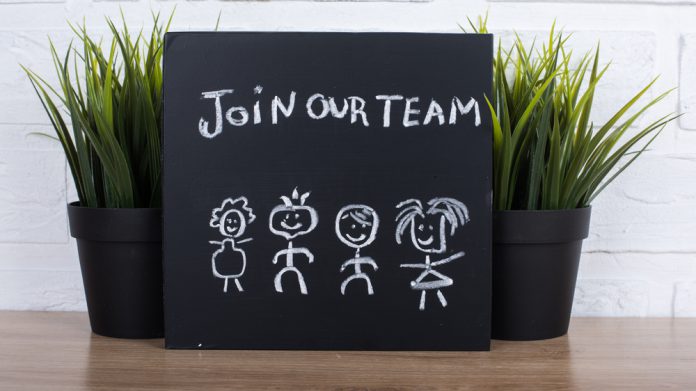 With plenty of movers and shakers around the industry, allow CasinoBeats to give you the rundown on a number of recent appointments.
Continent 8 Technologies 
Bringing four decades of industry experience, Brian Borysewich has joined Continent 8 as chief information security officer to lead the firm's cyber security, network operations, and compliance teams.
The seasoned cyber security professional brings over 15 years experience from within the United States government intelligence agencies, as well as "extensive expertise" in igaming.
"As a global leader that protects some of the world's most valuable information, we take data security seriously," stated Michael Tobin, CEO of Continent 8.
"Brian has been globally recognised as a cyber security practice leader. His accomplishments and leadership have helped companies and governments around the world protect both brand and financial resources. 
"I look forward to working with him in these challenging, but exciting times, as businesses and nations enter ever increasing Cyber security attacks in size and velocity."
Barona Resort and Casino 
Following an almost 25 year tenure, Rafael Alvarez has been promoted to the role of senior vice president of gaming operations at San Diego's Barona Resort and Casino.
In his new position Alvarez is responsible for managing the player experience on the casino floor and overseeing all gaming operations departments including slots, table games, poker, Club Barona, special events and promotions.
Regarding the promotion, he commented: "I have grown up in the Barona family and I know why Barona is the busiest casino in San Diego, number one in the industry and consistently winning top casino awards. 
"We offer the best games, the loosest slots and the friendliest atmosphere but at its core Barona is about people. Being available, polite, nice to our players and becoming their friends is what sets Barona apart from every other casino."
Gaming Realms
Mark Blandford has been appointed to the Gaming Realms board as a non-executive director with immediate effect.
Blandford founded Sportingbet.com and in 2001 floated the company on AIM, before stepping down from the board in 2007 before its eventual sale in 2013 for £485m, which saw assets split between William Hill and GVC. 
Michael Buckley, non-executive chairman of Gaming Realms, said: "We are delighted that Mark has agreed to join the company. He has significant board experience in public companies and the online gaming industry. We welcome him and greatly look forward to working with him."
Arb Labs
Arb Labs, a provider of optical chip recognition and data management technology for casinos, has appointed Leland Rolling as its new vice president of sales. 
Rolling takes on the role with in excess of ten years experience working with commercial and tribal casinos across the globe in relation to data analytics and visualisations, customer modeling, and marketing processes that improve profitability and client relationships.
"Arb is pleased to be adding Leland to our growing team. He has vast experience working with gaming operators in North America, Australasia and Europe," says Andrzej Kepinski, Arb's chairman and CEO. 
"His connections and relationships will be very valuable in ARB's plans to obtain new clients and increase market share."
Liberal Democrats 
Mike Dixon has been appointed as the new chief executive of Liberal Democrats, and will take up the position from next week.
Dixon will take control of Lib Dem operations and strategic planning, having formerly served as chief executive of Addaction, a UK-wide support network for people recovering for drug and alcohol addiction and mental health issues.
This follows UK gambling self-exclusion programme Gamstop appointing Dixon as a non-executive director last month.
Tennis Integrity Unit
Following a global search the tennis integrity supervisory board has announced the appointment of Jonathan Gray as the first CEO of the Tennis Integrity Unit.
Gray will take up his new role in mid-February 2020 and will be responsible for leading the continued growth and development of the TIU as it evolves into a broader-based integrity organisation for professional tennis.
He will also be responsible for integrating the existing tennis anti-doping function into a new legal entity with overall responsibility for integrity in tennis.
Jennie Price, the independent chair of the tennis integrity supervisory board, who led the appointments committee responsible for the recruitment process, commented: "Jonny was the outstanding candidate in a very strong and varied field. 
"He shares our determination to create the best, most innovative integrity organisation in sport, and his skills and experience will be vital in helping tennis to realise that ambition. I am delighted he will be joining us, and look forward to working with him."