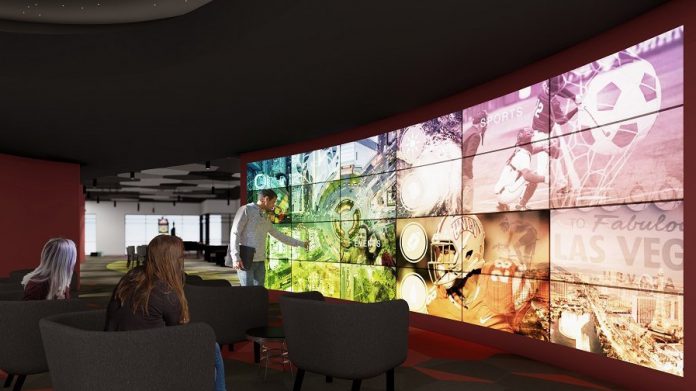 Research and technology hub Black Fire Innovation has announced a partnership with Intel as a key computing partner, as it strives to advance hospitality customer experience. 
Aiming to drive innovation across gaming, entertainment and hospitality, Black Fire, a 43,000 square foot technological hub, was established earlier in the year by the University of Nevada, Las Vegas and Caesars Entertainment.
Intel is to provide technology and computing resources to develop next-generation data-rich consumer experiences, while also offering research and internship opportunities for students and partners at the Black Fire facility.
"Intel has focused on delivering engaging experiences for generations, therefore a collaboration between Caesars Entertainment and UNLV was the perfect opportunity to create more immersive, responsive and intuitive guest experiences," stated Joe Jensen, vice president and general manager of Intel's retail, banking, hospitality and education division. 
"Intel's commitment will provide the opportunity for industry partners to develop, integrate, and deploy guest enhancing solutions to accelerate innovation in the hospitality segment."
The core research focus for Black Fire is utilising emerging technologies to enhance the customer experience using blockchain, data science, robotic automation and artificial intelligence. 
The space will offer opportunities for participating startups, researchers, and partners to examine how technology changes the way companies approach hospitality to appeal to evolving consumer tastes.
"With a proven track record of continually advancing the future of technology, Intel will elevate Black Fire Innovation while also advancing its expertise in IOT, visual analytics, and bleeding-edge computing capabilities," explained John Celona, vice president of business innovation and technology strategy for Caesars Entertainment. 
"Not only will they work alongside industry leaders and train the workforce of the future, Intel will play an integral role in improving the travel and hospitality customer experience."
Intel is to take up residence in the facility's co-working space, where its "experts" will mentor and guide student interns and partners on course curriculum development that will bring industry-driven innovation to the classroom.
"This collaboration will push the boundaries of hospitality innovation and is exactly what we envisioned for Black Fire Innovation," added Zach Miles, UNLV associate vice president for economic development and president of the UNLV Research Foundation. 
"Intel's technical expertise onsite will accelerate research and development activities for our teams and partners, and it will prepare our students for integration into future-focused hospitality roles."