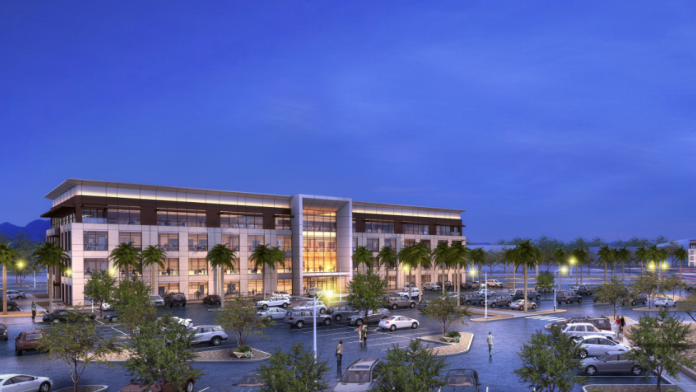 The University of Nevada, Las Vegas, and Caesars Entertainment have linked-up to create Black Fire Innovation, a 43,000 square foot technological hub designed to test and showcase new gaming and hospitality concepts.
Expected to open by the close of the year, and to be housed in the UNLV's Harry Reid Research and Technology Park located in southwest Las Vegas, Black Fire is to advance current trends in hospitality and gaming technology, as it strives to propel the industry forward.
Set to be contained within the development are elements of mock hotel rooms, a casino floor with slots and table games, presentation and exhibition areas, a sportsbook, an esports arena and virtual reality facilities.
These are to be utilised to host on-demand testing of new ideas and products, as well as providing a venue to showcase innovations to current and potential industry partners.
Marta Meana, UNLV president, explained: "This collaboration with Caesars Entertainment will strengthen UNLV's role as a research and innovation leader, and further elevate Las Vegas as the global intellectual capital for gaming and hospitality.
"Collaborations like Black Fire Innovation also give our students unparalleled access to experts at the forefront of the industry. It's an experience unique to Las Vegas, that we're proud to offer at UNLV."
Research within the space will focus on emerging technologies, which may include blockchain, artificial intelligence and virtual reality, alongside interdisciplinary collaborations across areas such as architecture, psychology and fine arts.
Furthermore, opportunities are to also be provided for startups, researchers and partners to examine how these new technologies are changing how resorts approach gaming, sports wagering and social spaces to appeal to new audiences.
"We intend to accelerate innovation in a way that is truly unprecedented within the gaming and hospitality space, bringing together top researchers and industry experts in a unique collaborative environment," added Les Ottolenghi, Caesars Entertainment executive vice president and chief information officer.
"Working side-by-side and with emerging student talent, technology partners and the community through this technology hub, Black Fire Innovation is designed to spur the creativity and entrepreneurship that will shape the future of our industry for many years to come."