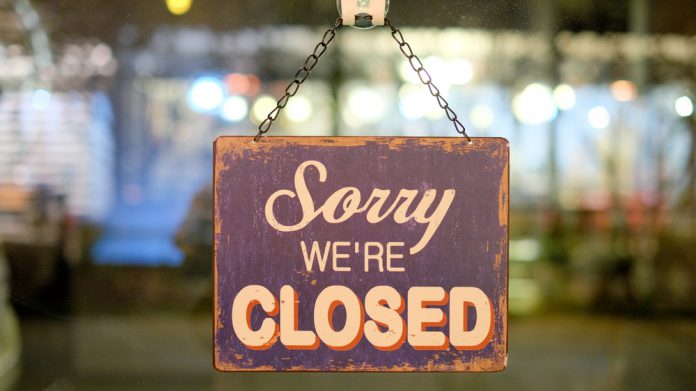 The spread of coronavirus has caused further widespread casino closures across US, as numerous operators have announced the immediate or imminent shut-down of establishments across various jurisdictions.
Wynn Resorts has taken the decision to cease operations at its Wynn Las Vegas and Encore properties from Tuesday 17 March as part of its continuing effort to reduce the spread of COVID-19. All full-time employees are to be paid during the closure, which will be evaluated after a two week period.
This is followed up by one of a number of updates issued by MGM Resorts international, with the company announcing its decision to temporarily suspend operations at its Las Vegas properties until further notice.
The Las Vegas headquartered company operates MGM Grand, Bellagio Mandalay Bay, The Mirage, Luxor, New York New York, Excalibur, and Park MGM, as well as boasting a 50 per cent interest in CityCenter, which includes Aria and Vdara.
"As the coronavirus pandemic has intensified in the United States over the past week, the people of MGM Resorts have worked to try to find a way to continue delivering high quality hospitality and entertainment experiences for our guests while keeping our employees doing the jobs they love in a safe environment. 
"Welcoming people from around the world is what we do, and our employees have tremendous pride in their work," commented Jim Murren, chairman and CEO of MGM.
"Despite our commitment to dedicating additional resources for cleaning and promoting good health, while making difficult decisions to close certain aspects of our operations, it is now apparent that this is a public health crisis that requires major collective action if we are to slow its progression."
Both companies have also provided updates in Massachusetts, where the state's three casinos are to close following a unanimous vote by the Gaming Commission at the weekend.
"…This is a public health crisis that requires major collective action if we are to slow its progression"
This has seen MGM Springfield, Encore Boston Harbour and Penn National Gaming's Plainridge Park Casino immediately closed, with the MGC to remain in close consultation with the state's licensed casinos, public health authorities and government officials to determine safe protocols for when operations may resume.
"As for our nearly 400 team members at Plainridge Park Casino, who will be impacted by this temporary closure, we plan to continue to pay their wages and benefits for the two week period," stated Jay Snowden, President and CEO of Penn National Gaming. 
"This is a challenging time for all of us, and we are very appreciative of the overwhelming support and understanding from our guests and team members."
This is the first in a number of updates from the Pennsylvania-based firm, with Detroit, Michigan's Greektown Casino Hotel, secured in a $1bn deal last year, suspending operations for a two-week period from today. MGM Grand Detroit and MotorCity Casino are to also hit pause following an order from Governor Gretchen Whitmer and the Michigan Gaming Control Board.
Pursuant to an order from Governor Michelle Lujan Grisham, New Mexico's Zia Park Casino Hotel & Racetrack will be temporarily suspending gaming operations, as the Pueblo of Pojoaque also announce plans to shut its Buffalo Thunder Resort Casino, Cities of Gold Casino, and Jake's Casino entities in the state.
All gaming and racing facilities across Indiana, Illinois and Ohio have also been told by Governor's and regulators to close down for an initial two-week period, with almost 40 properties across the three jurisdictions affected.
Boyd Gaming, which boasts four properties across the three state's, said in a statement: "The safety and well-being of our team members and customers is our utmost priority. Starting in February, Boyd Gaming has been following stringent CDC-recommended protocols at its properties nationwide, including frequent hand-washing by team members, increased placement of hand sanitisers and increased sanitation of frequently touched surfaces. The company has been advising all team members who are experiencing flu-like symptoms to go home immediately and contact their health care professional."
"The health and safety of casino patrons, visitors and employees are of the utmost importance"
A number of Pennsylavania's casinos have also shut down operations, with Boyd's Valley Forge subsequently being joined by Harrah's Philadelphia, Parx Casino and both of Rush Street Gaming's Rivers entities in Philadelphia and Pittsburgh.
Wind Creek Hospitality has also revealed that it's to temporarily close its $1.3bn Wind Creek Bethlehem, as well as all properties in its home market of Alabama.
In California the Table Mountain Rancheria Tribal Council and Casino Board of Directors has notified of a temporary close of Table Mountains Casino effective immediately, with "California's largest card rooms," The Commerce Hotel and Casino, The Gardens Casino, The Bicycle Hotel and Casino and Hollywood Park Casino, to also close. 
A statement read: "As the largest card casinos in the State of California, the health and safety of casino patrons, visitors and employees are of the utmost importance, particularly at this critical time.
Governor Gavin Newsom issued an executive order further enhancing state and local governments' ability to respond to the COVID-19 pandemic. The Governor directed Californians to follow public health guidelines, including cancelling large gatherings of more than 250 people and ensuring social distancing of six feet per person. 
"In light of the Governor's directive, as well as the nature of this unprecedented threat to public health, the Casinos will close operations beginning this weekend. This closure will be temporary and all plan to re-open as soon as possible based upon the best available information."
North of the border the Ontario Lottery Gaming Corporation has also issued a statement, revealing that all casinos in the region are to temporarily close.
"The health and safety of casino customers and employees is a priority for OLG and its service providers. "OLG, working with all our casino service providers, is confirming that an orderly shutdown of all casinos across Ontario has begun. We expect the closure to be complete within approximately 24 hours," it was stated in a media release.
"This action is consistent with the recommendations of the province's chief medical officer of Health related to new precautionary measures for COVID-19. "OLG will provide an update on when the casinos will re-open, taking into account guidance from public health authorities. "We look forward to welcoming back customers and employees at that time."