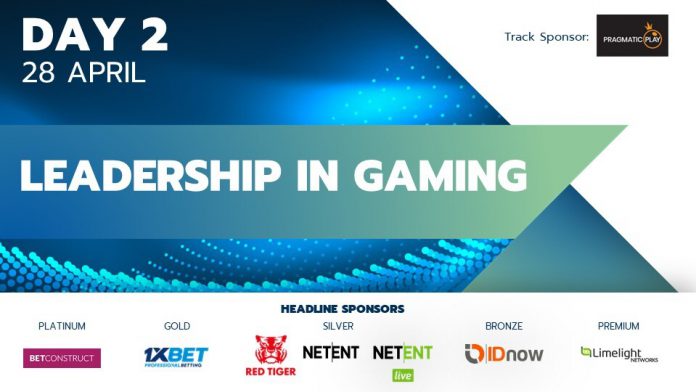 The online casino industry is strong and sustainable and stakeholders must continue ongoing collaborations to ensure a heightened level of responsible gaming is maintained throughout COVD-19 imposed lockdowns and beyond, asserts Ivan Filletti, COO at Gaming Malta.
Concluding a Spinmatic sponsored panel in the opening discussion of the SBC Digital Summit's second day, adaptability, growth and added empathy by industry leaders were all topics touched upon early into the session.
Filetti was joined on 'Gaming – The Industry's Lifeline' by Alexander Stevendahl, CEO of Videoslots, Ariel Reem, CEO of Genesis Group, Itai Zak, CEO of GoWild Gaming and Alex Tomic, CEO of Slotsmillion. 
The latter commented "we're in crisis time and during crisis you don't really innovate," before touching upon the necessity to put such developments to one side given the current climate, before later lambasting those perceived to be exploiting COVID-19.
As talk turned to that of player safety amid global lockdowns, all parties in the opening panel of the Leadership in Gaming track – sponsored by Pragmatic Play – acknowledged that increasing numbers long-term are not sustainable, or in some circumstances unwelcome, for a number of factors.
"We have seen an increase in business, however we don't see players spending more. This is still at the same level – in fact some are actually spending less. But we do have more customers." Stevendahl broadly noted.
Before Reem expressed surprise at his own data-driven findings: "We couldn't see any increase, which is really surprising. You expect people to stay at home and that they will get bored and maybe they will play more but it was not that case."
Moving the discussion forward the Genesis CEO revealed the group had sent questionnaires to its database regarding responsible gambling thresholds as it aims to ensure a safe environment for consumers.
"The interesting part on the other hand, and it's another fact, is the fact that people tend to use the responsible gaming tools more, which is really interesting and shows some kind of maturity level in the industry itself," it was noted
"It's been operating under regulated markets for some time now, and when things happen and when things hit you think that it's going to lose control and that people might go and play in a way that it is less responsible."
Adding: "Clearly we are seeing more activity in the casino now but I'm very happy to say that I see it in a good manner, in a responsible way which gives the confidence that the business itself can create long-standing longevity."
Noting that the safety of customers is at a "very, very high priority," Zak explained: "We all understand that this is something temporary, we understand that this is something that is a side-effect of the current situation. I don't believe anybody is counting on this pattern to be sustained for the very very long-term.
"We need to act responsible, we need to understand that players are now much more vulnerable, they are much more at risk."
As the session ebbed towards a conclusion, Stevendahl noted surprise at recent developments in Sweden, which could see the inclusion of temporary weekly loss and deposit limits.
"It's very surprising what the Minister came out and said and I totally disagree," he emphasised.
SBC's Digital Summit has attracted an estimated 10,000 delegates from around the world to discuss some of the industry's biggest topics, such as how the esports betting sector or has reacted to COVID-19.  If you wish to join the event then register here. 
The event will run from 27 April to 1 May 2020 featuring a variety of industry expert panels, virtual networking lounges and a virtual exhibition. Whilst also offering an on-demand feature if you miss or want to rewatch the panel sessions.