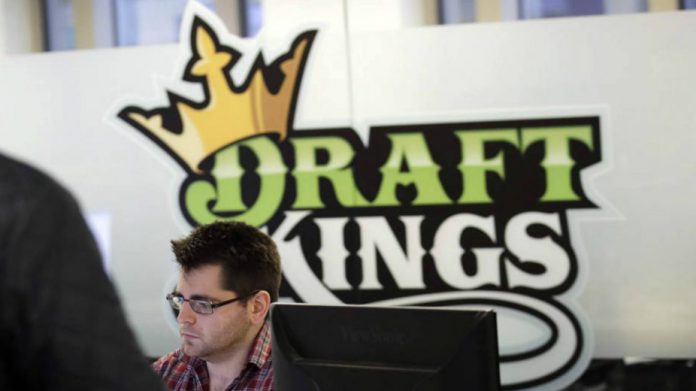 DraftKings and SBTech have lauded revenue growth during the year's first quarter, despite combined losses widening during the period, after the pair's merger agreement, alongside Diamond Eagle Acquisition Corp, entered completion after the reporting period.
Finalising last month and officially beginning its listing on the Nasdaq under the ticker symbol 'DKNG', revenue for the pair in the three months to March 31, 2020, came in at $112.99m, representing a 23.1 per cent increase from $91.78m.
Asserting that the company does not anticipate an impact to FY2021 or long-term plans due to COVID-19, the headline revenue figure was made up of $88.54m by DraftKings, a 30 per cent increase from $68m, and $24.44m (2019: $23.69m) by SBTech, as global sporting cancellations impacted performance across the period.
Net loss for the two enlarged to $76.23m (2019: $30.07m,) as those at the legacy DraftKings business reached $68.68m, 133 per cent larger than 2019's $29.55m, with SBTech swinging from a profit of $522,000 to a loss of $7.55m.
Adjusted EBITDA for 2020's first quarter came to a combined -$50.38m (2019: -$15.72m), DraftKings fell to -$49.46m (2019: -$20.41m) with SBTech reaching -$920,000 from $4.69m.
"We are uniquely positioned at the intersection of digital sports entertainment and gaming in a rapidly growing industry," said Jason Robins, DraftKings co-founder, CEO and chairman of the board.
"DraftKings recorded standalone Q1 year-over-year revenue growth of 30 per cent despite the effects of COVID-19. Additionally, the engagement we continue to see from our customers validates the connection they have with our content, their passion for our products and most importantly their loyalty to our brand."
Lauded recent igaming entries into Pennsylvania, online sports betting in Colorado and online and retail sports wagering in Iowa, Boston-based DraftKings stresses an expectation to make progress on its key priorities despite the effects of the COVID-19 pandemic. 
These include continuing to enter new states, investing in product and technology in a bid to create more unique offerings and live betting for American-based sports, and acquiring and retaining our customers.