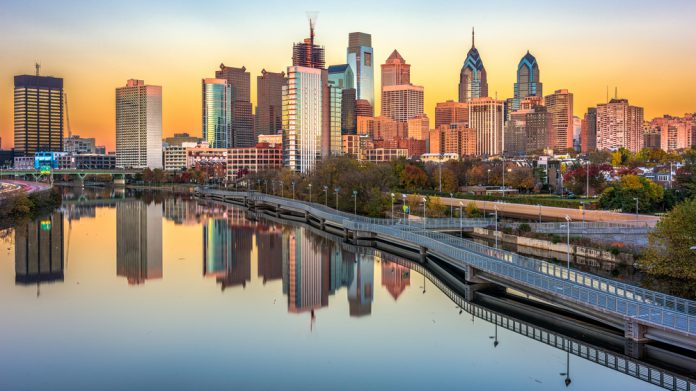 Game Account Network has rolled-out a partnership with the Cordish Gaming Group, lauded as a "major new client" in Pennsylvania's internet gambling space.
The global gaming division of real estate development and entertainment operating company The Cordish Companies is to utilise Gan as their enterprise software platform provider in the Keystone State.
This is directly related to the group's PlayLive! branded igaming business within the region which has been designed to complement the development of two new Live!-branded gaming facilities in Philadelphia and Pittsburgh.
Launching later in the year, in advance of its new property opening, Cordish asserts that PlayLive!'s debut represents "the first time a branded online gambling site has launched prior to the bricks and mortar facility". 
The entity will enable those residing within state boundaries to enroll in advance for the Live! rewards players card, as well as being able to access a range of gambling content such as slots, table games and non-traditional online gambling games.
Representing GAN's third client in real money online gambling in Pennsylvania, this latest deal extends a long-term agreement that commenced five years ago as an amenity complementing the Live! Casino & Hotel at Arundel Mills in Hanover, Maryland, 
The property, within The Cordish Companies' home state, recently rolled-out a "comprehensive and robust health and safety plan" in preparation for the eventual re-opening. 
The enhanced health and sanitation program will allow for ample social distancing, reduced occupancies and vigorous hygiene and health measures for all guests and team members.
Dermot Smurfit, CEO of GAN, stated: "We're delighted to expand upon our long-standing relationship with one of America's premier commercial real estate families. 
"Bringing Pennsylvania's newest casino online later this year will be a genuine privilege, and we look forward to supporting their on-property gaming business by leveraging our US patented iBridge Framework, bridging the Internet gambling experience with that of retail gaming. 
"Online will remain the growth driver of this industry for decades to come, not just in Pennsylvania but across the nation."
The new Live! Casino & Hotel, located in the Stadium Entertainment District in the City of Philadelphia, will be a gaming and entertainment destination featuring 2,200 slot machines and 150+ live action table games. 
The second new Live! Casino, located in Westmoreland County, near Pittsburgh, will feature more than 100,000 square-feet of gaming, dining and entertainment space, including 750 slots and approximately 30 live action table games. Both locations are expected to open in 2020. 
Robert  Norton, president of Cordish Gaming Group, added on the Gan link-up: "With our established relationship, GAN was the logical provider of our enterprise platform for launching real money internet gambling and offers Cordish the ability to extend on-property rewards into the online channel, which has been shown to increase loyalty amongst players of simulated gaming."