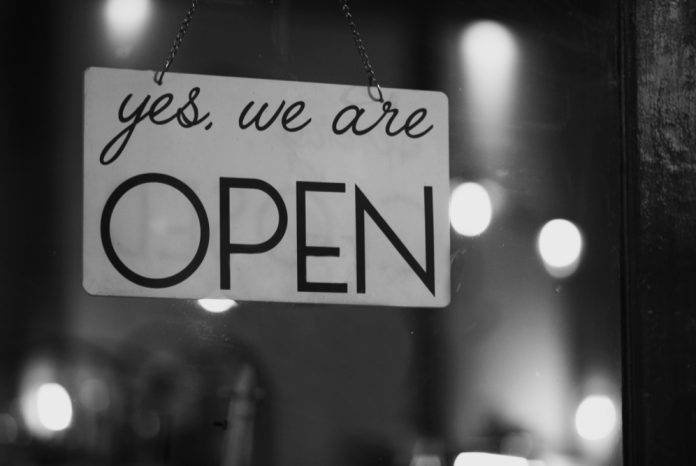 As countries around the world look at easing lockdown measures implemented due to the COVID-19 pandemic, casinos have started to unveil plans to reopen whilst issuing safety guidance's for it staff and guests.
The Star Entertainment Group has announced its reopening of its private gaming rooms and up to 12 food and beverage venues from today, June 1, at its Sydney property following consultation with the New South Wales government.
As part of the initial reopening, entrance will be limited to up to 500 loyalty club members on an invitation-only basis with up to 50 seated customers allowed at the fine dining restaurants and other food venues at The Star Sydney.
Speaking to Yahoo finance, CEO Matt Beiker said: "We are focused on conservatively managing the business to provide us with the confidence for the next stage of returning our properties to more normal conditions as restrictions unwind."
Following the closure of its food, beverage, conferencing and gaming facilities in March, the company stood down around 90 per cent of its workforce after the government imposed social restrictions due to COVID-19.
This follows a similar pattern around Australia with Victoria announcing pubs and arcades can reopen with a maximum of 20 guests along with social distancing rules from June 1 with the capacity increasing to 50 on June 21.
The Twin River Casino Hotel and Tiverton Casino Hotel in Rhode Island has announced phase one of its reopening from Monday June 8 which will result in 90 per cent of the company's current portfolio resuming operations.
Announcing on its official Twitter account, the reopening will be on a limited basis with entry to the casino being invitation plus one guest only with capacity expected to be 25 per cent of its fire code capacity.
In a letter from leadership of Twin River Worldwide Holdings, it announced that the casinos will offer slot machines 'at a safe distance of at least six-feet apart' and virtual table games will be available with limited seating capacity.
"We are very excited to continue to progress on our reopening plan and with the prospect of having our full portfolio opened by the beginning of July," said George Papanier, president and chief executive officer.
"As evidenced by our successful reopening at Hard Rock Biloxi, there is strong market demand for which we are well-positioned as a regional gaming company focused on local and regional visitation. I am thankful and excited to welcome back our valued team members and loyal customers to safe and secure environments that meet or exceed CDC guidance."
The casino confirmed that all guests must wear face masks on arrival with staff conducting a 'non-invasive' temperature check via thermal cameras or temporal thermometer. Anyone with a temperature above 100.4 degrees will not be allowed entry.
Salt River Pima-Maricopa Indian Community owned Casino Arizona and Talking Stick Resort have reopened its casinos as of today, June 1.
As part of its soft phased openings each property will have a limited capacity and introduce new health and safety measures which include temperature checks, the use of personal protective equipment and social distancing.
"We are excited to welcome back not only our loyal guests but also our employees, both of whom have been so patient and supportive throughout this closure," noted Ramon Martinez, director of public relations for Casino Arizona and Talking Stick Resort.
"We took great care and the necessary time to implement a phased reopening plan with new protocols that will keep their health and safety top of mind across all facets of our operations."
In addition to these physical changes, Casino Arizona and Talking Stick Resort will continue intensified cleaning policies with an increased focus on high-touch, high-traffic areas such as slot machines, tables, door handles, buttons, and kiosks. Hand sanitising stations will also continue to be available for guest use.
"Our goal in reopening is to provide our guests with some much-needed escapism and the fun we have all been lacking in recent months," said Martinez. "In order to so, it was crucial that we took the extra time to ensure our employees and guests may return to an environment where they can feel comfortable and secure.
"We believe we have accomplished that, but with any situation as fluid as this pandemic, we will continue to monitor and take any necessary additional steps to protect the health and safety of our guests and employees.
Caesars Entertainment Corporation has announced that its Harrah's Las Vegas Casino and Hotel will resume operations on Friday, June 5.
This follows the previously announced reopenings of Caesars Palace, Flamingo Las Vegas and select LINQ Promenade outlets on June 4.
On reopening the resorts will be offering a variety of food and beverage amenities, access to its outdoor pools, as well as slot machines and table games on the casino floors with the company set to comply with all reopening and operating directives from Nevada Governor Steve Sisolak, the Nevada Gaming Control Board, and public health authorities.
"Initial customer demand to visit the Las Vegas Strip has been much stronger than anticipated, triggering our decision to reopen Harrah's Las Vegas, in addition to Caesars Palace, Flamingo and LINQ Promenade, next week," said Tony Rodio, CEO, Caesars Entertainment.
"We look forward to welcoming back guests and employees to a casino resort environment where our enhanced health and safety protocols will be highly visible, including social distancing, frequent cleaning and sanitising throughout the properties, as well as daily health screenings for all employees who will be at work."
Upon reopening, Harrah's Las Vegas will debut a $200m multi-year resort transformation featuring newly renovated rooms and suites, a remodelled casino floor and hotel lobby, Buddy Valastro's PizzaCake and the recently refreshed Ruth's Chris Steak House.
Another Vegas casino to announce its reopening is El Cortez Hotel and Casino, with its doors set to be open on June 4.
Upon reopening the El Cortez casino revealed new detailed health and safety plans, align with specific guidance from the Centre for Disease Control, the Southern Nevada Health District and the Gaming Control Board, and the UNLV's School of Medicine.
"El Cortez has been a landmark of Downtown and the Las Vegas community since 1941," said Kenny Epstein, El Cortez owner. "We miss our extended El Cortez family of employees and guests and we are very excited to welcome them back safely on June 4th."
Safety protocols include:
An extensive deep cleaning and disinfectant of the entire property.

140 slot machines removed with remaining machines reconfigured to adhere to social distancing.

Chairs removed from tables and markings placed on the casino floor to promote social distancing.

PPE including gloves and masks made available to guests and employees.

Hand sanitisers installed throughout the casinos.

CDC approved cleaning and disinfecting products have been sourced and purchased in adequate quantities to allow all departments to keep high touch surfaces clean and disinfected.
The Q Casino and Hotel has also announced its reopening from today after two months of being closed.
Announcing on its official Facebook page, the Iowa entity stated: "We are very excited to announce we will be re-opening Monday, June 1st at 8am! It's been 11 weeks since we've been open and we are thrilled to get back to some little slice of normal!
"Unless you've been living under a rock, we all know the whole world has changed due to COVID-19. When we welcome you back on Monday, June 1, you will see how the changes have impacted our operations and your guest experience. Although things will be visibly different, somethings will remain the same, like our dedication to providing the best gaming experience in the region.
"With enhanced cleaning and disinfecting procedures in place and social distancing measures throughout the property, we are ready to start the phased approach to re-opening. With these measures as well as everyone's collective efforts to stay home when they experience symptoms of illness, together, we can safely get back to our new normal."