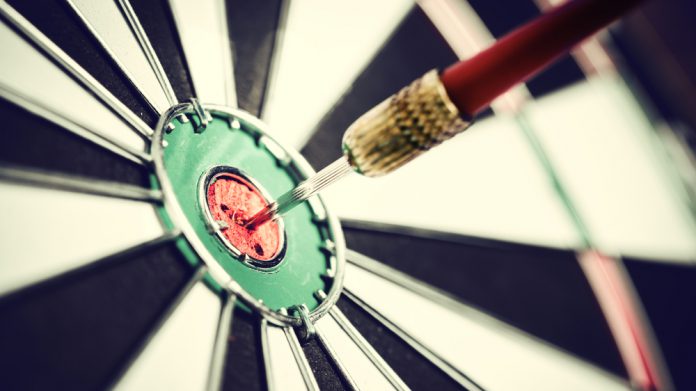 Online casino developer Kalamba Games has launched its new Bullseye brand, which incorporates the firm's proprietary remote gaming server and promotional tools product offerings. 
The new brand incorporates a range of Kalamba's new promotional tools, which will initially be made available to partners that are directly integrated via the Bullseye RGS.
The roll out is set to begin in the second half of the year, and gives direct access to over 35 Kalamba titles. Additional titles will be added "rapidly," with the supplier maintaining its current release rate of approximately one title per month.
The Bullseye launch comes as the Malta-based firm aims to position itself "as a next generation supplier" via a continued effort to further expand the company.
Steve Cutler, CEO and co-founder of Kalamba, said: "We're very excited to bring the Bullseye brand to market as it reflects the team's hard work in bringing the company further towards maturity and underlines our commitment to supporting our partners' success.
"Bullseye represents the next stage in the core strategy and vision we established back in 2016. Naturally we look forward to building further on our games portfolio, but making titles interconnected via meta features and layers will ensure we build a market leading slots experience for the ages."
Last month Andy Sekula, head of games at Kalamba, asserted a belief that with mechanics and math originality you stand a fair chance of succeeding in an industry flooded with content.
"The theme and visuals of a slot game are what draws a player in, but it's the mechanics that keeps them returning time and again," he said.
"Innovations introduced in the last few years such as the Megaways engine have demonstrated how transformational a new feature can be for the whole gaming community – particularly in an age of content overload where players are faced with myriad choice of games that barely differentiate.
"For developers striving for originality, the race is now on between suppliers, both large and small, to create the next big feature that defines a new era. But that doesn't mean trying to reinvent the wheel every time.
"Innovation in slot mechanics is a balancing act: introducing something that is too foreign can be off-putting to players, while leaning too heavily on proven successes means you fail at delivering something new."