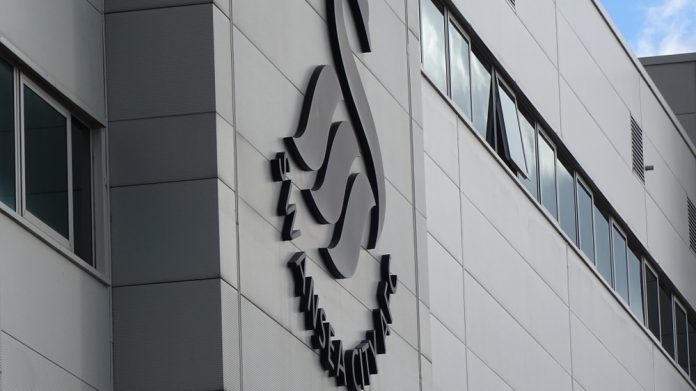 Championship football club Swansea City has rolled-out a link-up with gambling harm reduction charity project The Big Step, in a move that the club lauds as a "trailblazing new partnership".
The decision to partner with a gambling-harm reduction charity follows on from the club's August decision to drop a gambling sponsorship from the front of their shirts, with Swansea University subsequently occupying the space.
James Grimes, senior programme manager at Gambling with Lives and founder of The Big Step, explained: "I am so proud to announce our partnership with Swansea City, whose community scheme is renowned for improving lives. 
"As a recovering gambling addict, I am passionate about preventing young people going through the same thing that I did. During 12 years of addiction, football failed to provide adequate warnings or the help that I so desperately needed.
"This partnership will show how football can be a positive social vehicle in preventing and reducing gambling harms in its community through our education, awareness and signposting work."
The Big Step is a football-focused gambling education project and part of the Gambling with Lives charity, which sees those with lived experience of gambling harm delivering a community-based education, training, awareness and signposting programme in conjunction with the Swans.
The Gambling Harms Prevention programme will be delivered by Swans' fan Nick Phillips, himself a recovering gambling addict.
? Swansea City has teamed up with gambling harm reduction charity @the_bigstep in a trailblazing new partnership.

Full story ? https://t.co/jCexzigcHc pic.twitter.com/vus0OGhZZZ

— Swansea City AFC (@SwansOfficial) October 26, 2020
Phillips said: "I would like to thank the club and the supporters trust in giving us the opportunity to talk about gambling and, in particular, the harms that are attached with it. As a lifelong fan of the club, I am excited about this education project and believe it will have a significant positive impact amongst the fans and the local community." 
In addition to the support of the club, the scheme has also been backed by the Swansea City Supporters Trust, Swansea City Community Trust and has been positively received by local MP Carolyn Harris.
Harris, MP for Swansea East, commented: "I am delighted that the Swans, my local football club, are taking the issue of gambling-related harm seriously and is forming this important partnership with The Big Step.
"This programme will play a critical role in ensuring that young people are made aware of the real risks of gambling and gambling addiction."
Andrew Godden, chair of Swansea City Supporters' Trust, added: "We have been touched by the experiences shared by Nick and James, and we strongly believe that their plans to educate and improve awareness of the potential harmful impacts of gambling, particularly to young people, are much needed and long overdue.
"The Trust is delighted that the Swans have agreed to work with Nick and James and we look forward to working with all parties to help deliver this wonderful initiative."