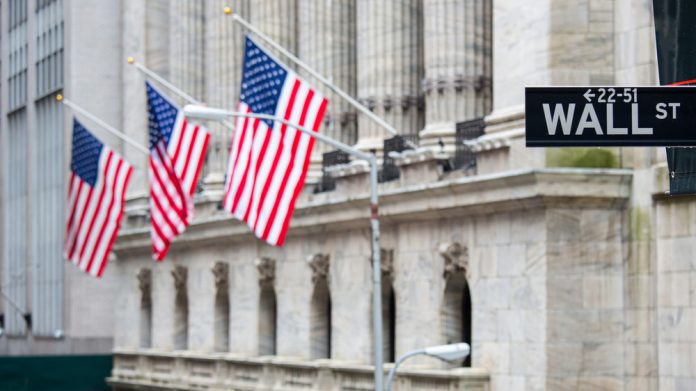 Super Group has unveiled its intention to combine with Sports Entertainment Acquisition Corp, with an intention to apply to list its shares on the New York Stock Exchange under the new ticker symbol 'SGHC'.
The holding company for Betway and multi-brand online casino operator Spin, says that the enlarged business will provide a strong platform to accelerate its global growth strategy, as well as expansion into the fast-growing US online sports betting and gaming market. 
The combined enterprise will operate under the name Super Group, with SEAH having agreement to combine based on a $4.75bn pre-money equity valuation. 
Assuming no redemptions by SEAH's shareholders the transaction will deliver approximately $450m of cash (currently held in trust) to the combined company, with Super Group's existing shareholders to hold approximately 88 per cent of shares on closing; with the group to have approximately $200m in cash on its balance sheet on closing. 
Shareholders comprising more than 70 per cent of Super Group's equity will not be selling any shares and will roll their entire equity positions into the public company. The boards of directors of Super Group and SEAH have unanimously approved this transaction. 
The transaction, which requires the approval of shareholders of SEAH, is subject to other customary closing conditions and is expected to close in the second half of 2021.
It is forecasted that the group will deliver net gaming revenue of over $1.5bn and EBITDA of more than $350m in 2021, and NGR and EBITDA in excess of $1.7bn and $420m, respectively, a year later.
Super Group is currently licensed in 23 jurisdictions throughout Europe, the Americas and Africa, took in more than $42bn in wagers in the 12 months to March 2021 and currently has over 2.5 million monthly unique active customers 
"Super Group is an online gaming and betting powerhouse with a track record of global growth and a strong balance sheet. Super Group's core DNA is rooted in digital technology, which drives its unparalleled expertise in data and analytics," stated Eric Grubman, chairman of the board of directors of SEAH. 
"Neal and Super Group's diverse and multi-talented global team have a great playbook for how to successfully launch and achieve profitable growth in new markets, and we look forward to partnering closely with them on this exciting next chapter as a public company." 
Grubman, former executive at the NFL, will become chairman of Super Group and John Collins, former executive at the NHL, the NFL's Cleveland Browns and the NFL, will serve on the Super Group board of directors. 
Furthermore, targeting the fast-growing US digitala market, Super Group has also entered into an agreement to acquire Digital Gaming Corporation, subject to customary regulatory closing conditions, which will give the group access to up to an initial 10 US states, complementing its global growth strategy.
DGC, which has exclusive right to use the Betway brand in the US, saw its first bet in the US taken in March 2020, and currently boasts operations in Pennsylvania, New Jersey, Colorado, Indiana and Iowa, among others.
"We have established our group as a truly global, scaled and profitable digital gaming business, delivering on our vision to bring first-class entertainment to the worldwide betting and gaming community," explained Neal Menashe, CEO of Super Group.
"Becoming a public company will give us the tools to continue to grow our leading product and technology offering and deliver a strengthened brand-driven marketing strategy. 
"This listing will position us strongly to capitalise on the significant global growth opportunities ahead ‒ including in the US market ‒ enabling us to further expand our robust, loyal and engaged customer base. 
"In Eric and John, we have found the perfect partners with expertise across sports, entertainment and public markets to help us navigate our next phase of growth."