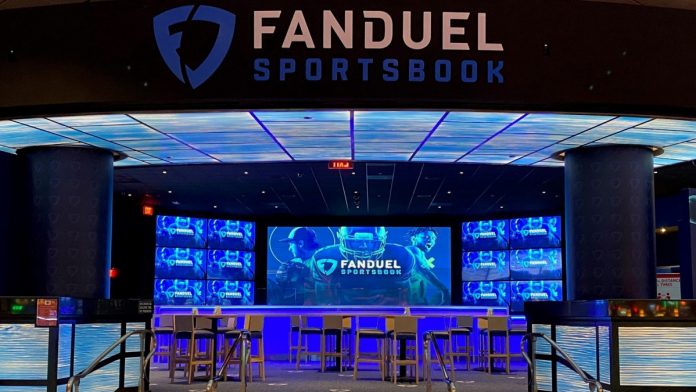 Flutter Entertainment remains confident that its diversified business portfolio ensures that the group is "well placed to deliver sustainable growth going forward," as the operator dissects a "strong start" in 2021.
Total revenue during the period is up 32 per cent year-on-year to £1.48bn from £1.12bn with online making up £1.47bn of that figure, which itself is a 41 per cent uptick from £1.04bn.
As average monthly players increased 36 per cent globally, and 132 per cent in the US, revenue across Flutter's core gaming and sports segments surged 18 per cent and 43 per cent to £589m (2020: £498m) and £896m (2020: £627m), respectively.
"We continued to significantly grow our global player base which in turn drove a 42 per cent increase in our online revenue," Peter Jackson, chief executive of Flutter, commented.
"At the same time, safer gambling continues to be a key priority across our markets with new measures introduced including our Gamban partnership in the US and development of the planned 'Affordability Triple Step' in the UK."
In the UK, where the group's retail estate remained close for the entire quarter, total revenue grew 16 per cent to £568m (2020: £489m) driven by the ongoing migration of retail customers to online. SBG grew revenue 35 per cent, while PPB online was up 36 per cent.
Flutter cited increased player volumes and the roll out of improved live casino content in bringing a 41 per cent uptick in its gaming segment in the region, with staking growth of 63 per cent seeing its sportsbook division rise 37 per cent YoY.
Strong customer momentum in Australia brought a 50 per cent revenue rise to £279m (2020: £161m), with the group's international strategy "showing early signs of progress" in finishing seven per cent ahead at £351 (2020: £344m) despite challenging prior year comparatives.
In the US, revenue for the reporting period grew 135 per cent to £288m (2020: £132m), with the FanDuel Group accounting for 91.6 per cent and Fox Bet, including PokerStars, making up the remaining 8.4 per cent.
Customer acquisition, says Flutter, continues to exceed expectations with over 900,000 acquired during the quarter, helped by high levels of engagement around Super Bowl and expansion into two new states. Total average monthly players grew by 132 per cent to 1.6m
Gaming revenue increased 146 per cent to £99m, aided by its January launch in Michigan, with Q1 market share up to 23 per cent from 20 per cent in Q4 2020. Existing casino states continue to perform strongly with revenue growth of 89 per cent. Sports revenue increased 130 per cent.
The operator also adds "no decision has yet been made" on a potential US listing of a small part of FanDuel Group, but adds that should it proceed with such a transaction, the assets of Fox Bet would sit outside the perimeter of the listed vehicle. In 2020, the FanDuel assets generated revenue of £619m and an EBITDA loss of £113m.
Offering more depth on the company's global performance, Jackson explained: "Our UK and Ireland brands continued the strong momentum from 2020, taking further market share with customer acquisition up 59 per cent during the Cheltenham Festival. 
"In Australia we have been highly focused on retaining retail customers that migrated to our platform during 2020 and while it is still early days, we have been pleased with the retention rates to date.
"In our international division, the investment we are making to enhance player generosity and reinvigorate the PokerStars brand has seen an encouraging early response from customers. 
"In the US, we continue to lead the market with revenue of almost $400m in the quarter. We believe that the quality and breadth of our offering remains a key differentiator for FanDuel sports and the key driver of our leadership position. 
"Our US business had over 1.6m average monthly players in Q1, meaning that it is now twice the size of our Australian business and is quickly closing in on our international division. 
"We are continuing to consider our options with respect to a possible US listing of a small shareholding of FanDuel Group. No decision has been made at this time and we will update the market as appropriate."