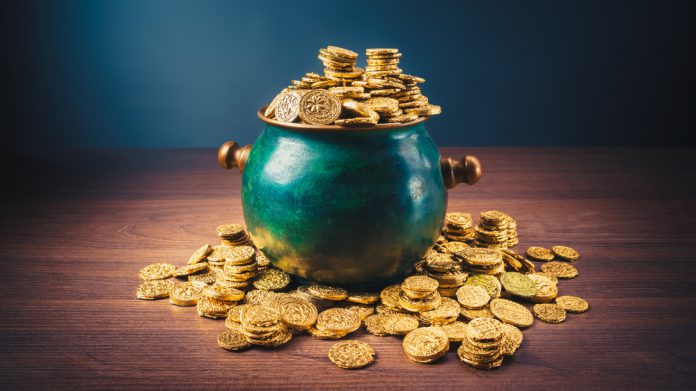 GrooveGaming, platinum headline sponsor of this week's CasinoBeats Slots Festival, has been selected by Kalamba Games to launch an exclusive jackpots initiative via its Bullseye remote gaming server.
The deal intends to produce "the next step in the evolution of Bullseye" and the jackpot tool will be launched first, with the aggregator becoming a beta partner.
Bullseye aims to enhance play with features and promotional power via tournaments, leaderboards, meta games and more. Standard progressive and mystery jackpots allow operators to utilise technologies on up to three tiers of jackpots simultaneously. A dynamic-RTP feature allows RTP to be adjusted and for any Kalamba title to be converted into a jackpot game on demand.
Kalamba has already introduced an engagement driver via Big Win Replay, which allows players to see recent and all-time big wins simply by clicking the icon from within their game.
Tamas Kusztos, head of sales and account management at Kalamba, said: "As a forward looking company, innovation is at the heart of everything we do, driving us to produce better and more engaging technology that will give operators more choices to deploy products and services, take better business decisions and ultimately deliver enhanced revenue.
"We chose to work with GrooveGaming as our beta-partner on Bullseye as we share the same mindset."
GrooveGaming's platform now includes over 5,000 casino games made up of a wealth of aggregated content ranging from slots, online casino and live casino, to poker and table games. It also features the recently added the real casino segment that operators can access via easy integration to drive player engagement and revenue.
Yahale Meltzer, COO at GrooveGaming, added: "Partnering with Kalamba and embarking on an industry-first journey is what GrooveGaming is all about, showing the strength of our platform as a test-bed for the latest jackpots technology. 
"Progressive jackpots are a most crucial gambling innovation and Kalamba's Bullseye takes it to a whole new level. We are very excited by its possibilities."