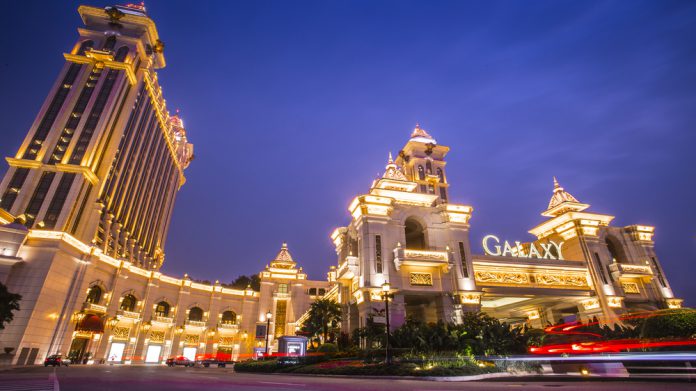 Galaxy Entertainment Group has once again praised the Macau government for their "proactive leadership during the challenging pandemic crisis," with the group encouraged by the gradual recovery and cautiously optimistic that business conditions will continue to improve.
The operator says that through the latter stages of 2020 and into the current year, amid the easing of restrictions related to COVID-19 mitigation efforts, the region experienced a gradual increase in visitor arrivals which has translated into increased revenue.
"We again applaud the Macau Government for their proactive leadership during the challenging pandemic crisis," said Lui Che Woo, chairman of Galaxy Entertainment Group.
"Their focus is not only to ensure the health and safety of the community, but also ensuring that Macau is well positioned to attract visitors, support economic recovery and maintain the social stability of Macau.
"We are pleased that the Macau Government through the Macau Government Tourism Office has been actively touring numerous mainland cities and actively promoting Macau. 
"This marketing is positioning Macau's track record in combating COVID19, promoting the various health and safety measures implemented in Macau and offering special tourism and accommodation packages to encourage visitation to Macau. We will continue to work with and support this important government led initiative."
The comments come as the group publishes a financial update for the three months ending March 31, 2021, which shows a one per cent uptick in revenue to HK$5.09bn (US$656.07m) from HK$5.07bn (US$625.73m).
Adjusted EBITDA came in at HK$859m (US$110.59m), which is up 204 per cent year-on-year from HK$283m (US$36.43m), but down 15 per cent on a quarterly basis from HK$1.01bn (US$130.03m).
Furthermore, the company also reasserted its ongoing commitment to current development projects, as well as maintaining that it views Japan as "a long term growth opportunity that will complement our Macau operations and our other international expansion ambitions".
On the group's potential performance moving forward, Lui Che Woo added: "Going forward in the medium to longer term, we remain confident in the future of Macau. We have seen signs of early recovery post the reinstatement of the individual visit scheme in late September 2020 and it may take a few more quarters for business volumes to ramp up. 
"However, we do acknowledge the ongoing difficulties associated with COVID-19 and potential future flare ups of COVID-19 could have a material adverse impact on our financial performance."