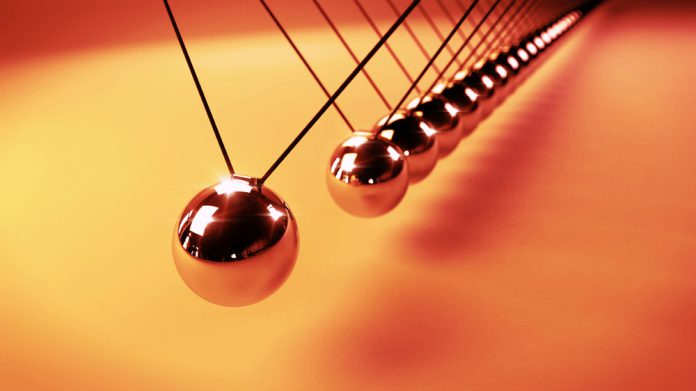 Entain has heaped praise on its business "quality and diversification," as the gambling group reports that consistent gaming momentum offset maintained retail struggles through the first half of the year.
Net gaming revenue through the six months ending June 30, 2021, came in 12 per cent ahead at £1.79bn (2020: £1.6bn), with Entain buoyed by a 22nd consecutive quarter of double-digit online growth.
H1 group profit after tax for continuing operations was £91m from 2020's £22.4m, with group EBITDA 12 per cent ahead year-on-year at £401.1m compared to £358.9m. Net debt at the end of the reporting period was £1.95bn.
Jette Nygaard-Andersen, Entain CEO, commented: "Entain's platform continues to deliver. The quality and diversification of our businesses has enabled us to deliver our 22nd consecutive quarter of double-digit online growth, while also making excellent progress on our strategic priorities.
"This performance is not only a result of our industry leading technology, but also the hard work and dedication of our talented teams of people around the world, and I would like to take this opportunity to thank them.
"In the US, BetMGM goes from strength to strength with our position as number 2 operator firmly established in the fast-growing sports betting and igaming market.
"We expect to be operational in around 20 states, representing 33 per cent of the US adult population, over the next 12 months."
Despite recording high prior year comparatives, particularly in Q2, gaming saw continued positive momentum, as online NGR came out at £1.58bn, representing a 28 per cent uptick from £1.24bn.
Entain says that the performance was driven by a full sporting fixture list, including the start of the delayed Euro 2020, extended retail lockdowns and the inclusion of recent acquisitions, such as Bet.pt and Enlabs
Sports NGR was 55 per cent ahead at £751.m (2020: £484.5m) with wagers 51 per cent higher, benefitting from an increase in recreational betting, improved product mix and favourable results. 
Gaming NGR closed ten percentage points up at £825.9m (2020: £752.6m), however, excluding Germany, where regulatory changes are said to be significantly impacting the market, online NGR was up 38 per cent up yoy, with double-digit growth in all key markets. Partypoker NGR was ten per cent behind last year, due to a "very strong" Q2 2020.  
BetMGM, the group's joint venture in the US with MGM Resorts, "continues to perform strongly" and is said to be well positioned for further success in H2. NGR through H1 closed at $357m. 
Online gross profit finished 27 per cent up at £989.1m (2020: £779.6mm), underlying EBITDAR of £496.7m (2020: £369.5m) and underlying EBITDA of £495.9m (2020: £368.6m) were 34 per cent and 35 per cent ahead of 2020, respectively, and underlying operating profit increased 40 per cent to £435.5m (2020: £311.6m).
Retail NGR of £191.3m was 46 per cent behind the past year, with national lockdowns significantly impacting H1. All of the group's estates are now open, however Italy, Belgium and the Republic of Ireland were in lockdown for almost the entire reporting period.
Gross profit was 44 per cent down at £134.2m (2020: £238.6m), underlying operating loss was £115.1m compared to £39.6m, and with an underlying EBITDAR loss of £54.4m swinging from a profit of £24.7m.
Following what Entain calls a "strong first half performance," the group has asserted confidence in its prospects for the second half of 2021 and, as previously guided, expects full year EBITDA to be in the range of £850m to £900m.
Nygaard-Andersen added: "Entain has a long runway for sustainable growth built into our core business. In addition, our unique powerful platform puts us at the heart of the convergence of media, entertainment and gaming, providing us with exciting opportunities in interactive entertainment that we believe will further power our growth for many years to come."