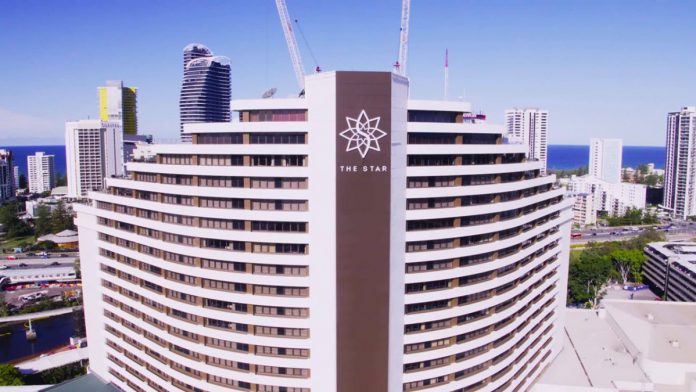 Star Entertainment Group has reported that the group's domestic properties have helped to counteract plummeting VIP income, as the casino operator reflects on its performance for the year ending June 30, 2021.
This saw group-wide revenue, made up from its three domestic properties of Treasure Brisbane, Star Sydney and Star Gold Coast, drop 11 per cent to A$155m. Net profit after tax finished up at A$58m, with EBITDA closing 51 per cent up at A$427m.
COVID-19 related property shutdowns, operating restrictions and border closures materially impacted revenues across the group's properties.
Sydney was the hardest hit of the three venues, recording a 30 per cent revenue drop to A$832m. Domestic operations dropped ten per cent to A$813m, but VIP plummeted 96 per cent to A$12m. EBITDA dropped 26 per cent to A$204m.
A 26 per cent increase in domestic revenue to A$379m saw the Gold Coast close 28 per cent down at A$382m, with VIP revenue almost wiped out after dropping 100 per cent to A$1m. EBITDA closed 17 per cent up at A$112m.
Domestic gaming revenue in the second half of the year was up 18 per cent on the comparative period in H2 2019, with slots and tables up 22 per cent and 13 per cent, respectively.
Brisbane's performance finished up at A$348m, which represents a 34 per cent year-on-year increase despite its VIP segment plunging to nil.
John O'Neill, chair of Star, explained: "The group continued executing its strategy well in the context of the extraordinary COVID-19 related challenges. The fundamental earnings prospects for The Star's domestic business remain attractive. 
"They are underpinned by valuable long-term licences in compelling locations and the transformation of our properties into globally competitive entertainment destinations is nearing completion.
"The Star remains committed to maintaining a balance sheet that positions the group for the post COVID-19 recovery. The board has not declared a final dividend for FY2021 given the continuing impacts of COVID-19 on the business and, consistent with the June 2020 covenant waiver, cash dividends cannot be paid until gearing is below 2.5 times."
Offering an update on the group's earlier performance following the end of the reporting period, Star says that trading has been negatively impacted by property shutdowns and operating restrictions.
The Star Sydney closed on June 25, 2021 and remains shut, with Queensland properties shut from June, 30, 2021 for three days and re-opening with operating restrictions in place, including one person per square metre mandatory wearing of masks, and patrons having to be seated while eating or drinking. These were shut down once more from July, 31, 2021 for a period of eight days.
Looking forward, the company says that the completion of ongoing developments remains a firm focus: "Execution of our long-standing growth strategy continued to plan over FY2021," said Matt Bekier, MD and CEO of Star. 
"Comprehensive actions to mitigate the impact of COVID-19 were implemented, safeguarding staff and customers. The properties reacted expediently to the many changes to operating conditions throughout the period."
Adding: "The experience last year has demonstrated how resilient our business is and how quickly customers return when our properties are allowed to open. This gives us great confidence as vaccination levels increase and a return to normality approaches.
"We would like to thank all of our guests and staff who stayed with us through the difficult times last year and look forward to welcoming them back soon."