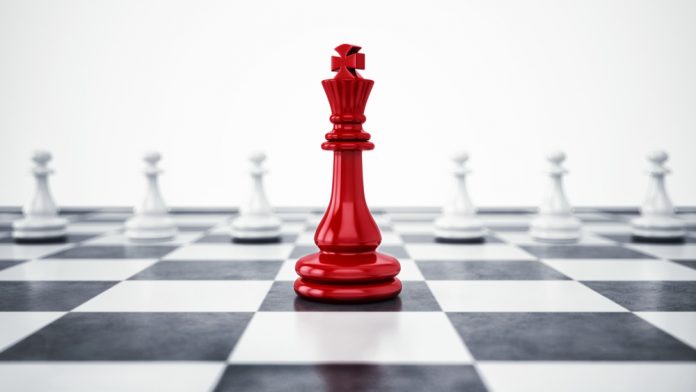 Ali Atam, chief marketing officer at Videoslots, reflects on an impressive start for its new UK and Nordic focused online casino brand, Mr Vegas.
Ali opens up on the unique retention strategies and gamification tools that have been used to complement the largest selection of games, why he has overseen a digital shift for its dual marketing strategy, and how the group is clamping down on problem gamblers.
CasinoBeats: Your new casino Mr Vegas has grown very quickly since its launch. Are you pleased with the results so far?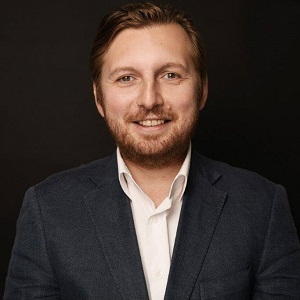 AA: Yes, I would say it has been an impressive start for Mr Vegas. We actually started our marketing activities for the brand at the beginning of this year. It's been a real team effort to make this happen, particularly during the pandemic, including tech, operations, marketing and legal.
So beside the numbers, it is also very pleasing to receive all the positive feedback from players and also marketing partners who promote us. The future looks bright for Mr Vegas.
CasinoBeats: What would you say makes your brands special?
AA: I believe it is the product and player experience. For a start, Videoslots has the largest game selection in the industry, offering over 6,000 unique games. Players know that they'll find everything here, whether it's their favorite games or the very latest releases. But having the biggest selection of games might not mean much if you don't combine with other efforts. 
Therefore, we invested a lot of time and effort in creating our unique retention strategies and gamification tools such as Battle of Slots, The Wheel of Jackpots, Weekend Booster. They help make our operations 100 per cent customer-focused and engaging. Player experience, safety and satisfaction are our main targets. This is why we always try to be one step ahead of the market and try to be innovative with our gamification.
CasinoBeats: What particular markets are you focusing on at the moment?
AA: For both our brands, our primary focus and core markets are the Nordics and UK. We also operate in some emerging markets in Asia. We are very interested in talking to affiliate and marketing partners targeting these regions.
Of course, it is very exciting that we have recently launched Videoslots in Italy and we are very much looking to grow there as it's a big market with a lot of opportunities, despite marketing restrictions. Finally, we are preparing for our launch in another great market which is Spain and this will happen close to the end of the year.
CasinoBeats: Can you highlight the key marketing channels you are using for growth? Does dual marketing strategy cause you any difficulties?
AA: We run a number of traditional marketing channels for both Videoslots and Mr Vegas. They vary market to market and depend on various factors. However, whatever channel we use, we like to be able to measure our return and numbers and optimise the campaigns as needed. We are constantly looking into new areas of marketing, and we are not afraid of trying new things as long as it is measurable, optimisable and compliant.
Over the last few years, as a strategy, we have shifted a lot to digital marketing. We are also very active with social media marketing, engaging with players. In some markets like Sweden and Denmark, we invest in TV advertising and sponsorships, which is of course a big help to boost our brand awareness and reach new audiences.
Affiliates are also very important for the group, bringing a substantial amount of traffic for both brands. It is true that after the launch of Mr Vegas, certain affiliates preferred promoting Mr Vegas but this was something we expected as affiliates tend to prefer new brands, so I wouldn't call this a difficulty as such but more of a phase.
CasinoBeats: No operator can ignore the debate around problem gambling these days. What measures are in place at Videoslots and Mr Vegas to deliver a safer environment for players?
AA: We recognise that there is no 'one size fits all' model when it comes to profiling problem gamblers. Harm related to gambling is subjective, and whilst general trends are identifiable with most individuals, each customer will always be unique. To be best placed to identify, interact, and monitor customers who may be experiencing harm, we have created and continue to develop our proprietary customer risk assessment tool.
The risk assessment is two-fold: a risk profile is created for the customer and their behaviour is monitored. It is designed to provide a continuous and dynamic risk assessment of the individual by factoring in recognised trends familiar with problem gambling as well as considering changes to the behaviour of the customer, whilst in tandem responding to both the level and type of risk to which the customer is exposed.
We also recognise that customers want to proactively self-regulate their level of activity by setting limits. Alongside the mandatory loss limit offered by the brands, which was an industry first, we offer various others including maximum bet, time and wagering limits.
Interacting early to raise awareness of problem gambling and point customers to the various tools we offer is crucial, ensuring customers maintain a level of gambling suitable to them.
For both Videoslots and Mr Vegas we always strive to innovate – not only from an entertainment perspective but also from a social responsibility perspective. We believe that this two-way innovation continues to create the safest online environment for customers and will ensure the highest level of customer satisfaction and sustainability.
CasinoBeats: And finally, what is next for you?
AA: Expanding into new verticals and markets. We have recently launched Videoslots Sport and we will start promoting it in the very near future as we will go into our core jurisdictions. As we believe in our casino product, we also believe in our sportsbook and we like to do things a little different than others.
Entertainment is always the number one priority for us, so with the launch of a new product and innovations, it is going to be an exciting time for our players.