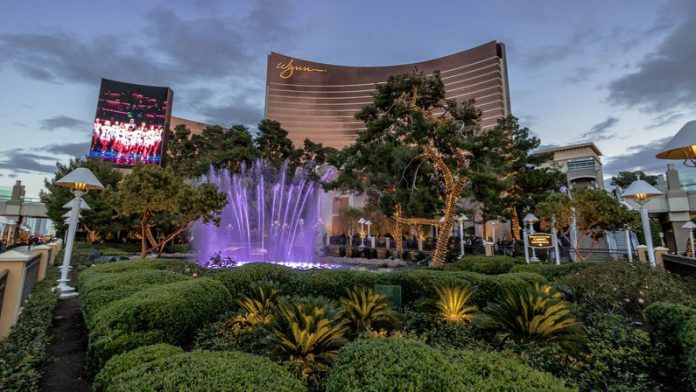 Wynn Resorts and Austerlitz Acquisition Corporation have disclosed a mutually agreed termination of a previously announced interactive business combination.
This sees the agreement between the operator's online gaming division and newly incorporated blank check company, which was initially detailed in May 2021, brought to an end effective immediately.
It was previously detailed that the combined company would retain the 'Wynn Interactive, Ltd.' name and relist its shares on the Nasdaq Stock Exchange under the new ticker symbol 'WBET'.
The combination was said to include approximately $640m of cash proceeds from Austerlitz to fund operations and support new and existing growth initiatives, with an enterprise valued at approximately $3.2bn at closing, representing 4.5x Wynn Interactive's projected 2023 revenue, to be created.
Current shareholders of Wynn Interactive were slated to retain approximately 79 per cent of the combined company, including 58 per cent to be held by Wynn Resorts.
Craig Billings, CEO of Wynn Interactive, said of the termination: "With our continued roll out of product features and planned new state launches, including New York, we remain excited about WynnBET's future. 
"As we discussed on the Wynn Resorts, Limited third quarter earnings conference call earlier this week, in light of elevated marketing and promotional spend in the sports betting industry, we are pivoting our user acquisition efforts to a more targeted ROI-focused strategy.
"In so doing, we expect the capital intensity of the business to decline meaningfully beginning in the first quarter of 2022. WynnBET's best days lie ahead of us."
Last week, Wynn Resorts rolled-out a CEO transition that will see Billings takeover the region from current Matt Maddox, who will leave the company on January 31, 2022. Billings was unanimously selected by the board to become CEO and a member of the board from February 1, 2022.
This came after a "unanimous request by the board of directors," with Maddox to remain on the Wynn Macau and Wynn Interactive boards through to the end of next year.