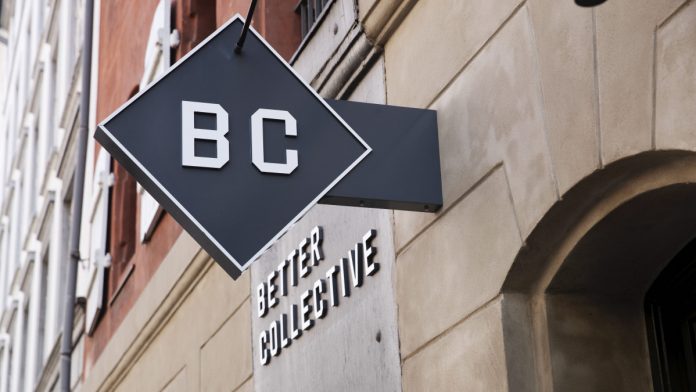 A strong performance across all US assets has ensured that Better Collective closed the year's third quarter with a fresh revenue record through September.
The comments come amid publication of the group's interim report for the year's third quarter, which brought 148 per cent revenue growth to €45.4m (2020: €18.2m).
This, says Better Collective, was significantly influenced by the aforementioned monthly record, which saw revenue through September reach €20.2m and equate to 45 per cent of the total figure.
Revenue across the firm's US business gained particular praise after reaching €8.9m, buoyed by a strong start to the "high season for US sports; the introduction of new states, with Arizona cited for acclaim; and the newly acquired Action Network.
Group EBITDA before special items increased 63 per cent to €13.6m, marking an increase from the €8.3m recorded in the same period one year earlier.
New depositing customers exceeded 200,000 with an implied growth of 100 per cent, which is also a new quarterly record despite "July and August being the low season for major sports".
NDCs from media partnerships reached almost 45,000 for the period, with Better Collective highlighting that "more media partnerships are expected to be established in various countries" in due course.
For the year-to-date, revenue increased 128 per cent to €124.2m (2020: $54.5m), EBITDA after special items dropped fractionally from €24.2m to €22.4m, and NDCs surpassed the 575,000 boundary, which represents growth of 103 per cent.
Jesper Søgaard, Co-founder & CEO of Better Collective, commented: "Q3 was a great quarter closing with an all time high monthly revenue in September. This was partially the result of strong performance across all our US assets, including our recent acquisition, Action Network. 
"September was also the beginning of the high season for US sports, which is expected to fully materialise in the Q4 results. "
Revenue through October reached €16.8m, securing organic growth of 17 per cent and a total year-on-year uptick of 34 per cent, which Better Collective says has been achieved "despite an all time low sports win margin" through the month.
Furthermore, the company closes by insisting that its full-year financial targets for the full year remain unchanged.