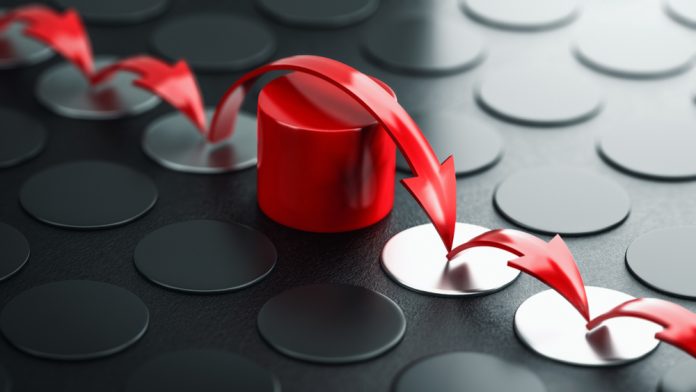 The province of Ontario, Canada, is predicted to be "the most attractive igaming market in North America" when it goes live in Q1 2022, according to BonusFinder.
Results from its latest Bonus Index stated that, once regulated in early 2022, Ontario will surpass all its US online counterparts and become North America's "most important online casino and sports betting market," with the Index forecasting that a combination of its 15 million population, along with an estimated 70 plus brands looking to acquire a licence, will result in a "highly competitive market".
"Our research shows the formula for success for any state or province is a high population, highly competitive market, sizable player volumes and high bonus offers," stated Fintan Costello, managing director of Bonusfinder.com.
"Allowing more licences and more competition encourages all operators to try harder and this is far better for consumers with consistently attractive bonuses and more reasons to play and enjoy playing."
The Index believes that the highly competitive market will result in a battle for players which will see casino bonus offerings of $866 and an estimated sportsbook bonus of $395. Moreover, Ontario has a Bonus Index score of 23,377, nearly twice as high as New Jersey, its nearest US state rival and second in the Bonusfinder.com list.
New Jersey has recently revealed a record monthly turnover of $1.3bn in bets taken in October, however Ontario, according to BonusFinder, is expected to outstrip this in its first month with a population double the size of the East coast state.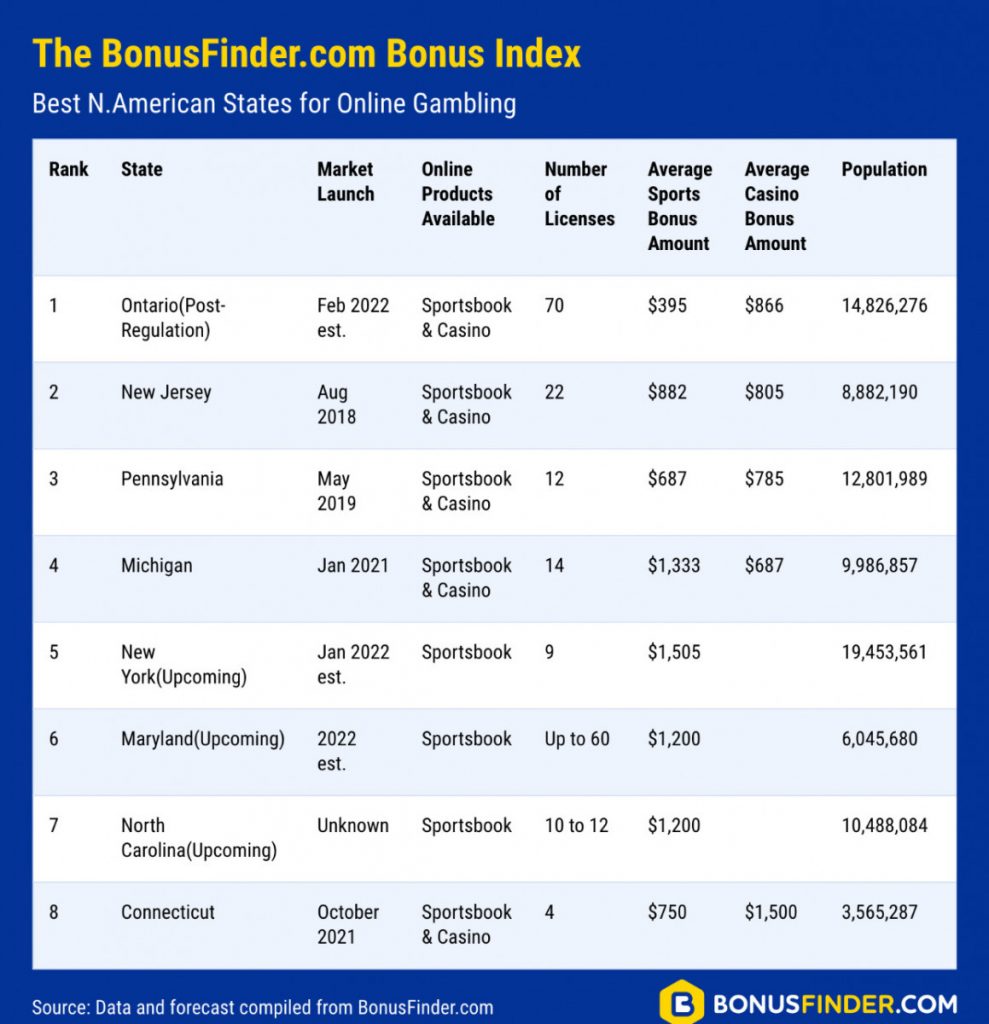 Costello added: "Our Bonus Index accurately plots and tracks how successful every North American state and province is month-on-month across sports betting and casino and Ontario will blow everyone out of the water as soon as it's given the greenlight in early 2022.
"New Jersey, although second on our list and punching above its weight, will look like it's spitting out loose change from a slot machine compared to what we're about to see from Canada's largest province.
"It may have six million fewer people than states such as New York but its large number of licences across both sportsbook and casino will see it become North America's largest gaming and betting market."
The Bonusfinder.com Bonus Index measures a wide variety of factors across all current and future regulated sports betting states and provinces across the US and Canada. This includes population, number of licences and licensees, betting volume and average bonus offerings across all licensed brands to calculate an overall free bet index score.