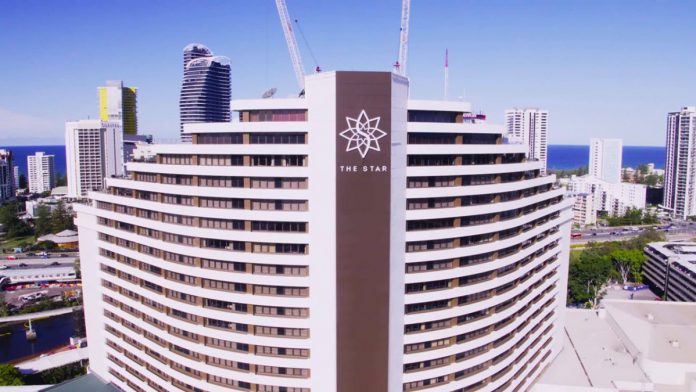 Star Entertainment Group is expected to return with renewed acquisitive interest in embattled Australian casino operator Crown Resorts, after withdrawing its previous interest earlier in the year.
According to local media reports the Brisbane headquartered entertainment and gaming firm could re-enter the bidding war in early 2022, with Blackstone still circling following previous past interest by US investment firm Oaktree.
Star tabled a $12bn merger proposal to Crown in May 2021 in a bid to create what the group called "a "national tourism and entertainment leader," while Blackstone's recent offer, valued at A8.5bn ($6.2bn), was rejected by the company's board which said that it "does not represent compelling value".
Star had asserted that merging the two businesses would deliver between $150m to $200m of cost synergies per annum, with an estimated net value of $2bn.
The conditional, non-binding, indicative proposal offered 2.68 Star shares per Crown share, which it said created an implied value of $14 per share of the Melbourne headquartered group.
Furthermore, the merger proposal also contemplated a cash alternative of $12.50 per Crown share, subject to a cap equal to 25 per cent of the company's total shares on issue.
However, the company withdrew a little over two months later citing uncertainty upon the group's future prospects and a lack of engagement surrounding the offer, as well as suggesting that Crown could become undervalued due to ongoing royal commissions.
Crown saw a royal commission launched in New South Wales following a scathing report, commissioned by the Independent Liquor & Gaming Authority and led by former supreme Court judge Patricia Bergin, which deemed the company unfit to operate its $2.2bn Crown Sydney Hotel Resort.
The almost 800-page critique of the group's suitability, which itself followed allegations raised by Australia's Nine Network, the Sydney Morning Herald, The Age and other media outlets, alleged that Crown, or its agents, affiliates or subsidiaries, engaged in money-laundering; breached gambling laws; and partnered with junket operators with links to drug traffickers, money launderers, human traffickers, and organised crime groups.
A subsequent investigation was also launched in Victoria, which delivered its report and regional government response on October 26, 2021, as well as in Western Australia, where the Perth Casino Royal Commission is scheduled to hand-over its findings by March 4, 2022.
Crown has previously reached an agreement with the ILGA in New South Wales to cease all international junket operations, while the company was able to retain its Melbourne casino licence, despite an investigation deeming the group to be "unsuitable" on the basis that it engaged in "illegal, dishonest, unethical and exploitative" conduct.
Earlier this month, the company noted that it anticipates opening the gaming floor of its Sydney venue during the early stages of next year, although it does note that an official date is yet to be confirmed by the regulator.