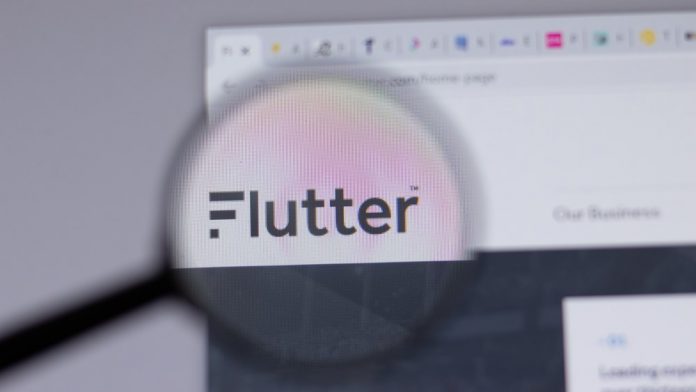 Flutter Entertainment was able to offset a large net debt and losses in 2021 to close the year with a revenue increase, albeit with negative EBITDA. 
In its preliminary full year results for 2021, the group reported a loss before tax of £288m, after £543m charge for non‐cash amortisation from acquired intangibles, and net debt of £2.6bn. 
Despite this, the FTSE100-listed company detailed that its full year group revenue increased by 37 per cent to £6.04bn (2020: £4.4bn), although group EBITDA declined by six per cent to £723m from the previous year's figure of £772m. 
The firm's merger with The Stars Group in May 2020 was cited as a key driver behind its revenue growth, although the development contributed to a decline in EBITDA of six per cent, along with international regulatory impacts and increased stateside investments. 
Peter Jackson, Flutter CEO, said: "2021 was another strong year for the group as we made good progress against our strategic objectives and grew our recreational customer base to over 7.6 million customers. 
"Yesterday we launched our new sustainability strategy, our 'Positive Impact Plan', which will see Flutter set a positive agenda for future change. Through this strategy we will build on the significant progress already made in areas such as safer gambling and measure our performance against defined goals to demonstrate how we are responsible leaders in our industry."
Geographically, the US appears to be Flutter's most successful market, with its FanDuel subsidiary holding a 40 per cent share in the online sports betting market in Q4 and reporting full year revenue growth of 113 per cent to £1.4bn. Combined, FanDuel's gaming and sportsbook operations delivered a contribution of $14m.
"Despite our scale we retain a challenger mindset; this year we launched a number of new features to our market‐leading same game parlay product, maintaining our competitive advantage in sports," Jackson commented on Flutter's US operations.
"I'm also pleased to see the progress on our path towards profitability; FanDuel sportsbook and gaming business delivered positive contribution in 2021 for the first time, a significant milestone for the brand."
Although acknowledging a 'challenging fourth quarter' Flutter was able to maintain its 'leadership position' in the UK and Irish markets with a 29 per cent share, highlighting progress on its safer gambling initiatives and 'Affordability Triple Step' approach. Meanwhile its Australian online market share was enhanced to 50 per cent, a 7 per cent increase.
Internationally, a key development in 2021 saw Flutter acquire Sisal for €1.9bn (£1.62bn), bolstering the group's status in the Italian market – where it is already active via Betfair and PokerStars – whilst also securing it a potential stake in the UK National Lottery licence competition. 
Meanwhile, the firm asserts that it has developed a 'clear strategy for growth in select markets', of which the Sisal acquisition will play a key role along with its takeover of Tombola, although noting that the PokerStars brand had stabslied at lower profit levels.
"In the UK and Ireland, we stepped up our safer gambling efforts and increased protections for our customers ahead of anticipated regulatory change," Jackson continued.
"We also welcomed Tombola, the UK's leading recreational bingo brand, to the group in early January. In Australia, Sportsbet delivered another strong performance demonstrating once again the benefits of securing a gold medal position in our key markets.
"In international, investments made since acquiring PokerStars have put it on a more sustainable footing and while this has resulted in reduced profitability, the necessary foundations for future growth are now in place."
Moving forward, Flutter states that it will closely monitor Russia's ongoing invasion of Ukraine – since Flutter's merger with TSG, the two countries have contributed £41m and £19m to its total group earnings in 2021. 
Group revenue in 2022 increased two per cent year-on-year in the first seven weeks of the year, which the firm maintains is in line with expectation as a result of favourable sports results, with the group expecting revenue to increase as the year progresses to reflect the previous year's sports margin comparables and safer gambling measures.
Flutter expects strong trading to continue as it increased its recreational customer base 23per cent to 7.6m average monthly players in 2021 – a factor the group has cited as a key revenue driver.
Jackson concluded: "Notwithstanding regulatory changes in Germany, Netherlands and elsewhere, we saw good momentum across key markets such as Brazil, Canada and Georgia. In addition, the announcement of our acquisition of Sisal will further enhance both the quality and shape of our international division."
"Overall, I am pleased with the progress we have made during 2021 and believe Flutter is exceptionally well positioned for future growth."