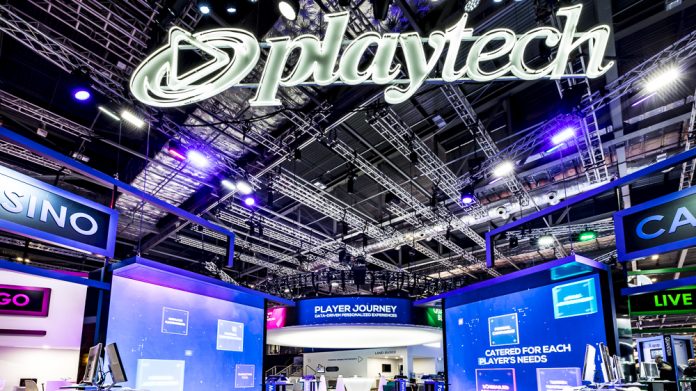 Discussions regarding the on-off sale of Playtech are said to be ongoing alongside TTB partners, with a "possible transaction in relation to Caliente" also a distinct possibility. 
An independent board committee has been formed by the group in consideration of the offer, however, this excludes CEO Mor Weizer from all matters related to the potential sale following a request to join the investor group.
"Discussions with TTB Partners are ongoing, and there can be no certainty as to whether an offer for the company will be announced, or the terms on which any offer might be made," noted Brian Mattingley, Playtech Chair.
Following the sale of its Finalto financial services division in 2021, which met a key requirement of the ultimately doomed £2.7bn Aristocrat takeover, a transaction involving Caliente, with whom Playtech aligned with for the Caliplay joint venture, that would allow the entity to enter selected US states on an accelerated basis, has also been touched upon by Playtech. 
"Should the transaction proceed to completion, Caliplay would be acquired by a US listed special purpose acquisition company, and it is also currently envisaged that the combined business of the SPAC and Caliplay would enter into a long-term commercial agreement with a leading media partner," it was confirmed. 
"Under the proposed terms of the transaction, Playtech would continue to provide its software and services to Caliplay in Mexico and extend this offering into the US and receive software and services fees."
These comments come as Playtech, which also disposed of its casual and social gaming division in January, reports a 12 per cent revenue uptick for the past year to €1.2bn (2020: 1.07bn) as well as an adjusted EBITDA of €317.1m, an increase of 25 per cent from 2020's €253.6m.
This, says Playtech, was driven by a strong B2B online performance across the Americas, with Snaitech said to be "continuing to outperform the market" on the B2C front across sports betting and retail in Italy.
Mattingley stated: "Playtech has delivered an excellent set of results, illustrating clearly the strength of its unrivalled technology offering, its expertise in online gaming and the calibre of the team.
"This performance is all the more notable given the intensity of the corporate activity Playtech has been involved in throughout 2021, and which remains ongoing."
A unit breakdown saw B2B revenue rise by 11 per cent to €554.3m, (2020: €494.8m), with the Americas, a key focus for the group moving forward, growing 64 per cent to €101.3m (2020: €60.6m). 
Playtech notes that it witnessed "excellent growth" for its Caliente and Wplay subsidiaries across Mexico and Colombia, respectively, while further north execution of its US strategy brought action across New Jersey, Pennsylvania, Michigan, Arizona, and Mississippi.  
B2C revenue of €663.7m (2020: €596.3m) represents an increase of 10 per cent, as adjusted EBITDA closed at €177.9m (2020: €127.7m). The Italian market-facing Sanitech subsidiary recorded EBITDA of €182.6m, up 38 per cent year-on-year from €132m.
The online business of the latter was pointed to as a key area of success, having generated revenue of €229.9m, up 45 per cent increase 2020, and adjusted EBITDA of €135.3m, a 54 per cent growth rate.
Playtech adds that the current year has gotten off to an "excellent" start, with the online divisions of both business segments "expected to continue delivering strong performances".
Weizer commented: "Our full year results demonstrate the quality of Playtech's technology and the momentum across the group. Our strong performance is underpinned by our B2B business, in particular the tremendous growth we have seen in the Americas.
"We have made real progress in the execution of our US strategy, supported by new licences, new launches and new partnerships, and we continue to go from strength to strength in Latin America, buoyed by new strategic agreements across the region."
The US forms a key focus for Playtech moving forward, with the gambling tech firm stating that it "continued to accelerate its US presence in 2021" in a bid to maintain sustained expansion across a "highly strategic market" that "represents a significant long-term opportunity across its full product suite".
In a bid to build on its aforementioned growth strategy in the country, the company adds that it will "continue to increase its investment in the US market in order to take advantage of a strong pipeline of opportunities with potential new customers and existing customers from other markets".