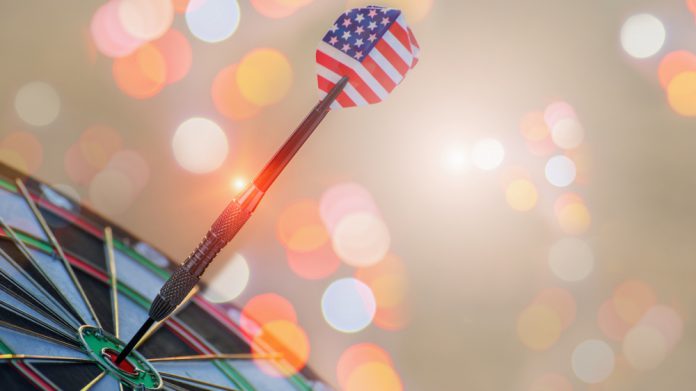 US commercial gaming is off to its fastest ever start through the first quarter of the year, as the American Gaming Association also details what it calls a "remarkable" bounce back through the past year.
This record, documented by the AGA's Commercial Gaming Revenue Tracker, saw revenue reach $14.31m, up almost 29 per cent year-on-year, which almost surpassed the all-time quarterly record of $14.35bn set through Q4 2021.
Moreover, the quick start to the year was hugely helped along by the $5.31bn gained in March, a figure that marks the highest-grossing revenue month in industry history.
"Consumers continue to seek out gaming's entertainment options in record numbers," said Bill Miller, AGA President and CEO. 
"Q1's strong results build on the industry's record year in 2021 despite continued headwinds from supply chain constraints, labour shortages, and the impact of soaring inflation."
Furthermore, 32 of 34 legal US jurisdictions also surpassed YoY revenue, with Arkansas ($147.4M), Florida ($182.0M) and New York ($996.6M) documenting record performances.
The AGA also reports that sports betting and igaming "continued to experience tremendous growth", with both verticals setting quarterly records. Land-based gaming also demonstrated growth amidst a traditional seasonal slowdown.
"Four years post-PASPA, legal sports betting's success is proving what we've known all along: American consumers are eager to wager within the protections of the regulated market," Miller added.
"It also reinforces the need to stamp out offshore, illegal operators who prey on vulnerable customers."
The AGA has also explored the US' bounce back during 2021 in its State of the State report, which shows that the year set an annual record in revenue of $53.03bn. This is a 21.5 per cent uptick from 2019's past best.
Commercial gaming operations generated a record $11.69bn in direct gaming tax revenue paid to state and local governments, up 75 per cent from 2020 and 15 per cent from 2019. This does not include funds paid in income, sales or other taxes.
Online casino and sports betting is lauded as playing a "significant role" via the launch of seven and two fresh markets respectively.
The former's 2021 commercial revenue came in at $4.33bn, a 179.7 per cent YoY increase, while igaming grew 138.9 per cent to $3.71bn.
The Las Vegas Strip's $7.05bn in revenue topped the commercial gaming markets after coming in far ahead of Atlantic City ($2.57bn) and Chicagoland ($2.01bn). 
"Our industry's success goes beyond the bottom line and into communities across the country. The record state and local tax contributions fund vital services from infrastructure and education to healthcare and emergency services," Miller added.