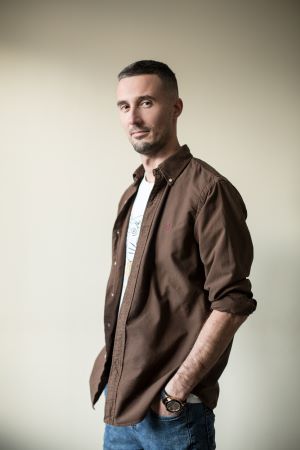 The harsh rules of motorsports has helped shape Aleksandr Kosogov's leadership style as CEO of Gamzix, he told CasinoBeats, as it taught him to take risks and to overcome any obstacles he might face. 
He believes that his sense of drive and determination is key to capitalising on the opportunities available within the gaming space.
CasinoBeats: Thank you for taking the time to talk to us! Can you give us a brief introduction to yourself – how did you become involved in the gambling sector?
AK: I started my career in gaming eight years ago when I took up a position of Brand Manager at National Lottery Company. After the first year I realized that I want to work in this field as it is well-suited for my strengths, qualifications and interests. iGaming attracts many specialists, because it is fast-paced, innovative and unpredictable. This industry is rife with investment, growth, innovation and opportunities.
CasinoBeats: How have your previous roles helped shape your leadership style as CEO of Gamzix?
AK: Being an ambitious specialist, I was always looking to fast-track my career in igaming. My pursuit, commitment and potential were rewarded over years of experience. The field of online gambling was an excellent place to learn essential and transferable skills in everything, so I was prepared to delve into an international and rapidly changing gaming culture and to establish my own company – Gamzix.
It's also important to note that my hobby helps a lot in the development of the company – I have been involved in motorsport for the last six years. Furthermore, I am a two-time champion! Harsh rules of motorsport taught me to take risks and go until the end, regardless of any obstacles.
CasinoBeats: How does Gamzix ensure that it remains ahead of the curve with technology and game development?
AK: Except for a wide range of in-game features and API free rounds and jackpot, I'd like to mention Gamzix's workshop. This is our constructor for creating games on the backend, which allows a manager without programmer education to create a game – it provides higher efficiency and speeds up all processes.
We are also making a new front-end engine by using the cutting edge technologies. This engine will allow you to create the most complex and coolest games according to the latest trends.
CasinoBeats: And how does this help you reach new demographics of slot players?
AK: Being a young company with a team of young professionals, we're always trying to be on the wave. Gamzix is reaching new demographics of players by creating up-to-date games with the latest technologies, mind-blowing graphics, immersive engine and high payouts.
I'm sure that Gamzix's portfolio of 27 various themed slots attracts players of different interests and ages. Moreover, our team is doing its best to enter new markets and involve gamblers all over the world.
CasinoBeats: Gamzix recently launched its Rich Granny title. What would you say are the stand-out features of this slot?
AK: One of the stand-out features of this slot is Granny herself! It's not often that you see grannies in online slots, now we have one by Gamzix in the main role. That's why Rich Granny is original, extraordinary and fresh!
The Bonus Game, when players land three Scatters, is known as the Robbery Bonus Game and includes three free respins. These respins consist of special icons that provide different rewards. There's also an additional horizontal reel at the bottom which can give extra spins or increase the current win.
The slot is filled with 10 fixed lines, 8 common Symbols and 3 Bonus Games: classic, with one or two extra rows.
Rich Granny incorporates a high volatility level and a maximum win potential of up to x40,000 the bet. The game attracts a lot and keeps players on edge. 
CasinoBeats: Finally, can you give us a sneak peak into some of the company's plans for 2022? Are there any new titles in the pipeline?
AK: Gamzix team has expanded from 15 to 40 employees over the last year. So we have huge plans and results to achieve – we're planning to participate in several great igaming exhibitions with our branded stand, and release 15 more games by the end of the year.
The roadmap will have both classic and mini-games, crash games with innovative features and slots with new mechanics. This year we're also planning to obtain MGA and local European markets licenses. I'm sure you will hear from Gamzix more than once, stay tuned!