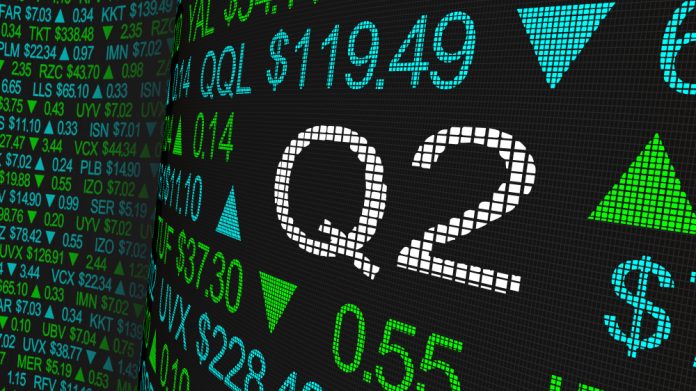 Martin Carlesund, CEO of Evolution, has commented that he views the second quarter as "good but not great" on a financial basis, adding that the figures reported are "not quite" reflective of the "success we have had operationally".
In addition to factoring in "the exceptional development" of 2021's first and second quarters, Carlesund states that "we are happy but not content" with an EBITDA margin of 69.3 per cent which is expected to continue varying through the year.
"We all know that the world is a challenging place right now and it's hard not to mention the ongoing horrible war and also the effects of the pandemic," he noted.
"Our fast expansion is affected by the current cost inflation especially in categories like energy, logistics, semiconductor products and wages."
Revenue through the quarter amounted to €344m, up 34 per cent from €256.7m, with the live casino and RNG segments increasing 36.7 per cent and 6.1 per cent to €278.5m (2021: €203.7m) and €65.5m (2021: €53m), respectively.
Regarding the latter, which recently saw Evolution add Nolimit City to a stable of studios that already consists of Big Time Gaming, NetEnt, and Red Tiger, the performance is labelled as a "good step" towards a goal of double-digit growth.
Profit for the second quarter increased 39.1 per cent to €200.9m (2021: €144.4m), with EBITDA closing the three month period at €238.2m, up 34 per cent from 2021's €174.7m.
"The operational delivery in the second quarter 2022 is nothing but fantastic and during the quarter we reached many significant milestones," Carlesund noted.
Adding: "I am very proud of all the achievements that the employees of Evolution have made during the quarter. Even so, we need to be better tomorrow than what we are today and we need to constantly challenge ourselves to perform better."
Furthermore, Evolution also disclosed its half year performance, which brought 16.7 per cent, 20.2 per cent, and 18.1 per cent increases across revenue, profit and EBITDA to €670.72m (2021: €492.52m), €398.56m (2021: €276.4m), and €867.75m (2021: €734.65m), respectively.
"In terms of development by region, we see the larger trends maintained with the demand for online casino continuing to increase globally," continued Carlesund.
"However, both our Asia and Other regions, while growing very nicely, are at a marginally lower pace in this quarter compared to earlier this year. We continued to expand our studios in North America however most of the increased capacity was added toward the end of the quarter. European markets overall showed single digit growth in the quarter, with a step faster pace in the Nordics.
"I very much look forward to the second half of 2022, I feel excited about all things we have in front of us.
"We want to be better, we want to deliver more, we want to run faster- that is who we are. Adding Nolimit City and the upcoming games on the 2022 roadmap will be great and we are again increasing the gap to all competitors. The world is changing but we stand strong, we continue forward."