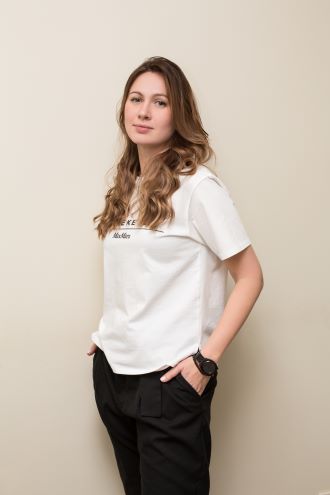 Lida Kosogova, Chief Business Development Officer Gamzix, speaks to CasinoBeats about the work that the supplier is doing to support social, cultural, economic and environmental issues – including its backing of charity initiatives in Ukraine.
CasinoBeats: Thanks for taking the time to chat with us! So Gamzix has placed a particular emphasis upon social, cultural, economic and environmental issues. Can you give us some examples of some of the work you have done to promote these causes?
LK: Gamzix tries to contribute a fixed percentage of the yield to social, health, sports, environmental, cultural, or other public purposes on a regular basis. As the issue of the planet's ecology is rather crucial nowadays, our team picks up trash in the forest monthly, and we bought bicycles for several employees who decided to give up the car in order to reduce emissions.
Being a part of the Gamzix team, I'd like to mention The 280 Days Charity Fund where I'm working as a volunteer. We fight for the health of expectant moms and their babies. The 280 Days Charity Fund works to reduce the number of pregnancy complications in Ukraine. Our goal is to raise awareness of the necessity of pregnancy planning and complications prevention. I'm thankful to Gamzix for donations, and I will be happy to engage anyone interested to be a volunteer or a partner of the Fund to help others.
CasinoBeats: Can you tell us why you have placed such a focus on social responsibility?
LK: Gamzix chose the way of behaving and conducting business ethically and with sensitivity towards social, cultural, economic, and environmental issues. There was a time when some of our employees needed help and therefore we focused on social responsibility, as we faced difficulties ourselves and we know how hard it is to be in a hopeless situation.
We decided to do what's right not only for our bottom line, but also to build trust. Striving for social responsibility helps individuals, organizations, and governments have a positive impact on development, business, and society. I believe that companies should invest in improving society and look for solutions that assist in those improvements.
CasinoBeats: How does this help create trust between Gamzix and its partners?
LK: In my opinion, in today's world, customers, employees and partners judge a company by how its activity impacts the community, economy, environment and society. Brand recognition is formed not only by means of profitability and growth rate of a company. So Gamzix chose caring about the greater good and not only greater profit. Gamzix's corporate social responsibility practices are a way to demonstrate our business's stance on the matter. I believe that it helps to create trust between Gamzix and its partners.
We show our partners that we not only create high quality games, but also have a great desire to help others by being a socially responsible young company.
CasinoBeats: A large part of your company is based out in Ukraine. How have you supported this portion of your workforce at this difficult time?
LK: I'm glad that Gamzix is ​​one of the few employers in Ukraine that has retained jobs and continues to develop despite all the difficulties. The company is working and achieving results. The total amount of donations to Ukrainian army and war victims reached more than €35,000 in the first month of war, and Gamzix is planning to increase this amount in the future. 100% of salary was paid to everyone, even to those who weren't able to work during the whole month. 
Moreover, the company relocated 17 Ukrainian teammates and their families to a safer part of the country and equipped workplaces. Some positions were opened specifically for those who lost their jobs with the war outbreak. The Gamzix team is focused on the result and is not going to stop any working process. The company is driven by a wonderful goal – to help all Ukrainians and other people in need.
CasinoBeats: In your opinion, how important is it for betting and gaming companies to promote social responsibility and charities?
LK: Gambling is an important source of income for the public budgets, a source of job opportunities, and a supporter of a number of public activities. And it is the nature of gambling with its various effects that evokes the necessity to discuss social, cultural, economic and environmental problems and apply the corporate social responsibility concept principles. Betting and gaming companies, especially the big ones, should have corporate programs, embracing issues as diverse as responsible gambling, education, the environment, health and well-being and social inclusion.
I strongly believe that all companies from various fields should be socially responsible in order to help people in need, take care of the environment and support other important deeds, because together we can solve global problems and make our world much better.