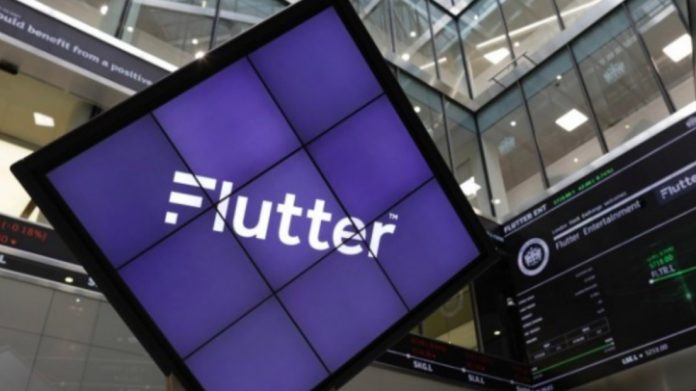 Flutter Entertainment remains "well positioned" across an array of international markets, as the group reflects on "significant progress" made through the year's second quarter.
This saw recreational player growth drive H1 revenue 11 per cent to £3.38bn (2021: £3bn), with gaming and sports up 12 per cent and 10 per cent to £2.11bn (2021: £1.89bn) and £1.27bn (2021: £1.15bn), respectively.
The US was the subject of much of the attention, with revenue up 50 per cent to £1.05bn (2021: £652m) and adjusted EBITDA losses swelling to £132m (2021: -$87m).
This, said the group, was driven by efficient customer acquisition in new and existing states and strong customer economics and good operating efficiencies, offset by the cost of a sportsbook launch in New York.
Furthermore, Flutter also confidently asserts that its FanDuel subsidiary has swelled to claim 51 per cent of market share across the US.
Elsewhere, the UK saw revenue drop four per cent to £1.09bn (2021: £1.13bn), with a 15 per cent sports drop to £630m (2021: £738m) countered by a 16 per cent gaming uptick to £462m (2021: £397m).
Revenue in Australia grew five per cent to £612m (2021: £515m), with Flutter's international division, impacted by regulatory headwinds, down seven per cent to £633m (2021: £680m).
Peter Jackson, Chief Executive of Flutter, explained: "The first half of 2022 was positive for the group with significant progress made against the strategic objectives we outlined in March.
"We expanded our recreational customer base by over one million players in the half and increased the proportion of customers using safer gambling tools to over one third.
"We are particularly pleased with momentum in the US where we extended our leadership in online sports betting with FanDuel claiming a 51 per cent share of the market and number one position in 13 of 15 states, helping contribute to positive earnings in Q2.
"We remain firmly on the path to profitability in 2023, driven by our compelling customer economics and disciplined investment.
"Outside of the US, the business remains well positioned thanks to its leadership positions in its mature markets and the investment we are making in attractive, high growth markets such as India, Canada and Brazil.
"In the UK, while the delay in publishing the Gambling Act review white paper has been disappointing, we are confident that the safer gambling changes we have already made to date position us well for the future.
"In Australia, we delivered another excellent performance with revenue and players continuing to grow. We were also delighted to welcome Sisal to the Group earlier this month, a business that performed strongly during H1."
Group-wide loss after tax for the company swelled to £112m (2021: £86m), with adjusted EBITDA down 23 per cent to £434m (2021: £562m).
Furthermore, Flutter also asserts that H2 saw commenced "in line with expectations," with the company suggesting that there's "no discernible signs of a consumer slow down currently" given the current global economic climate.
Through the remainder of the year, US net revenue, which is ahead of expectations, is expected to fall between £2.3bn and £2.5bn ($2.85bn – $3.1bn) as well as tracking an adjusted EBITDA loss of between £225m and £275m.
Excluding the US, group AEBITDA is anticipated to be between £1.29bn-£1.39bn, including a five-month contribution from Sisal
"The second half of the year has started well and we look forward to the start of the football seasons in both the US and Europe," Jackson added.
"Being part of the Flutter group provides unique strategic advantages to our portfolio of brands, giving access to expertise, technology and resources to drive performance and capitalise on further growth opportunities we see ahead."