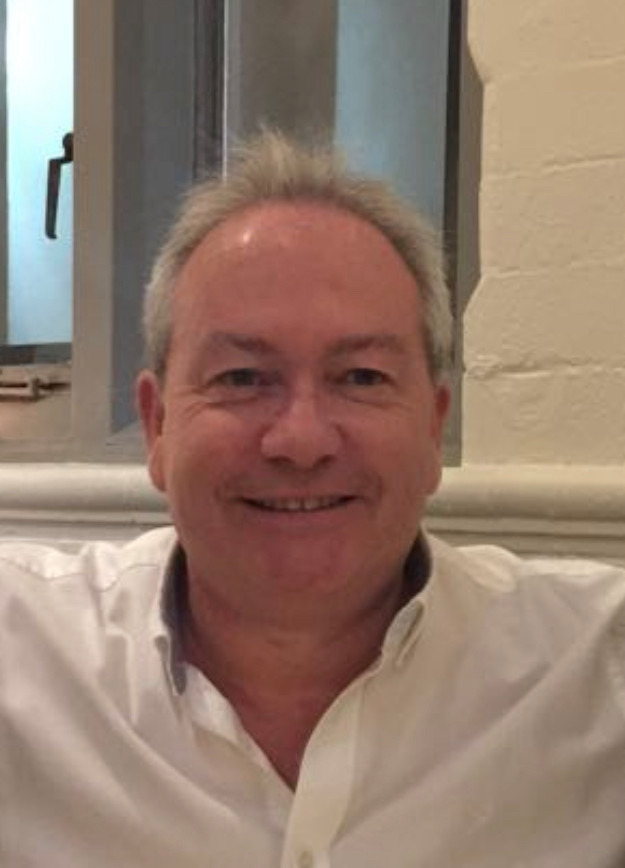 In a regular monthly CasinoBeats column, Steve Myers is to utilise more than 20 years of experience in the gambling industry to deliver thoughts and insights on a range of issues.
For those like myself who occupy the transatlantic space, with one foot in Europe and an increasing footprint in the North American gambling ecosystem, the difference in lobbying approach is substantial. To my mind, this has been expertly highlighted of late by the California situation.  
California will go to the ballot boxes in November with Propositions 26 and 27 representing variations on a sports betting theme. Alternatively promoted by some of the Indian tribes and some of the igaming industries largest companies, both have the potential to shake up California's huge gambling economy of the future showing why the risk reward is potentially so high.
Tribal casinos generate an annual economic impact of around $20bn to the state according to the American Gaming Association, and sports betting is the latest game in town for the lobbyists and the factions that support them.
In the US, lobbying has been a cornerstone of the gambling effort. Whilst in Europe, if one is being kind, it is often seen as a last resort, leading to an often ill-conceived or half-baked proposition. This resistance leads to an unwillingness to fund a cohesive strategic methodology in comparison and as such often fails to achieve its desired goals. The US has a more straight forward lobbying approach, or so I thought.
California has become a frenzied lobbying operation, with expenditure reportedly hitting north of $500m. Despite this, and a recent further injection of cash, it is reported that those funding Proposition 27 have pulled back on further advertising in the wake of recent poor polling numbers relating to the November 8 ballot.
However, this feels a little late in the day, as when taking into account both ballot propositions along with legal advice and the employment costs accrued by those involved, it is easy to imagine a sum of $600m as the total expense bill.
"California is arguably the best gaming market as yet fully untapped in the US, but one needs to look at this in context"
If this seems a lot of money to you, then consider this. MGM has just received approval from the LeoVegas shareholders for their $604m acquisition of the company. A company generating revenues of around $400m per year, EBITDA at close to $50m, and growing at a rate of over 15 per cent per annum since 2017. I would argue that when put in this context, MGM's shiny new asset should be considered extremely good value.
California is arguably the best gaming market as yet fully untapped in the US, but one needs to look at this in context. It is the world's fifth largest economy by GDP with 39 million residents, and the Governor has recently signed off total state expenditure of $308bn for 2022-23. If we consider gambling in this context, the two propositions being brought forward cannot really be seen as transformative. However, it could increase targeted spend for issues close to the hearts of some of those in the Golden state. 
The Legislative Analyst's Office has predicted that Proposition 27 could generate around $500m yearly. It is claimed this could be used to help the homeless, mental health programs and interestingly, double the annual funding of disadvantaged tribes. There is no mistaking why this got in there, but the lack of transparency on what problem gambling assistance will be given is surprising.
This is certainly a contrast to the European model and a point the lobbyists seem largely oblivious to. Those against the proposition also point out that the profits of the companies involved will not benefit Californian corporate entities.
Richard Schuetz, twice appointed former California Gaming Commissioner and former consultant to the California Governor's Office on igaming, points out that trying to divide and conquer the tribes by contributing to their cause is ill-considered: "The pro-27 crowd really were in over their heads in California. I believe they fundamentally underestimated the tribes as an opponent."  
He goes on to pinpoint the reality of the situation saying "this is really not about sports betting, per se. Sports betting is the camel's nose in the tent for gravitating to icasino games.  That is where the huge money is. In that sense, the seemingly massive spending makes sense – if they could pull this off."
"$500m per annum in direct tax revenues is not an insignificant sum but, as it happens, in the case of California it is"
Despite the tempting reward, one can only speculate that the public is already tired of the wall-to-wall advertising interrupting their day to day lives. By the November 8, there could be evidence of lethargy or outright hostility if the campaign trail gets uglier.
In Europe, which has a natural unease about any liberalisation of gaming laws, the industry lobby has typically been spectacularly unsuccessful in its efforts to influence the general public or politicians. Despite this, the industry has seen astronomic organic growth with the occasional strategic acquisition tiptoeing around antitrust requirements.
But California has a problem in this particular gambling debate. The emotive and publicly popular promises of large job creation opportunities, billions of dollars in construction and infrastructure, and the usual economic multipliers cannot be used. $500m per annum in direct tax revenues is not an insignificant sum but, as it happens, in the case of California it is. These projected revenues would relate to approximately 0.16 per cent of Governor Newsom's budget. 
Deprived of the additional benefits of the usual political 'selling' model, Proposition 27 is facing an uphill battle, and Proposition 26 may also face some collateral damage due to the wider lobbying debate despite any incumbent operating advantage.
Gambling has always been a hard sell in lobbying terms in any continent. But, without the economic multiplier receipts of land-based operations, things in the US seem to be becoming even harder.
Steve Myers of Praxis Consulting and Advisory boasts over 20 years in the gambling industry, with 13 years as Managing Director, Development for the Genting EMEA region. He is a Senior Advisor on gambling for DRD Partnership, and Co-founder of Gaming Knowledge Centers, an initiative to bring together industry, regulatory, and academic research on gambling to create best practice globally.
Steve works in igaming and land-based environments for both public and private sector clients. Increasingly, his focus is on ESG and reputation of the industry. Steve is a graduate of the UNR Executive Development Program where he also taught, and has a Masters in Major Programme Management from the University of Oxford along with a Masters in Law.