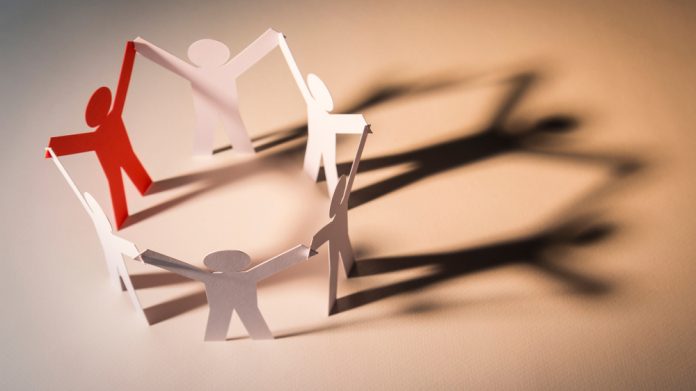 With comings and goings commonplace across the industry, GAN, Affinity Interactive and Fast Track have moved to bolster their teams with key hires.
Affinity Interactive
Andrei Scrivens has been announced as Chief Executive Officer of Affinity Interactive in an appointment that will become effective from January 1, 2023.
Scriven, group Chief Financial Officer since 2019, will succeed Mary Beth Higgins, who is retiring after a 25-year career in gaming. Higgins will stay on in an advisory role until June 2023 to help ensure a smooth transition.
"Andrei has been instrumental in establishing Affinity Interactive as the industry-leading platform it is today, and I am confident he has the vision to lead AI to even greater success," said James Zenni Jr, Chair of Affinity Interactive. 
"We are well positioned to capitalize on the growing demand for omni-channel casino and online gaming products, and Andrei's gaming industry experience — both as an investment professional and operator — will continue to be invaluable.
"I look forward to continuing to partner together as we further enhance our best-in-class gaming offerings and products for customers and guests."
3 Oaks Gaming has tasked Krasimir Pankovski to lead the company's expansion into regulated markets across the globe via an appointment as Head of Sales.
Pankovski is tasked with driving the Isle of Man-based company's commercial strategy, as well as identifying growth opportunities across Europe and beyond for the group's portfolio of slots and promotional tools.
"The addition of Krasimir to the 3 Oaks Gaming team is fantastic news for us and really highlights that we're more determined than ever to make our mark on the igaming industry," noted Sebastian Damian, Managing Director at 3 Oaks Gaming.
"Krasimir's experience across a wide and varied range of roles during his distinguished career will only benefit 3 Oaks Gaming's long term future. We're looking forward to working together and extending the reach of our content portfolio."
Fast Track
CRM supplier Fast Track has disclosed the latest addition to its team, with Luis Sangiovanni becoming Chief Marketing Officer effective immediately.
In addition, Sangiovanni will also serve as a member of the Executive team of Fast Track and report to Simon Lidzén, Chief Executive Officer.
"I am delighted to have Luis join Fast Track as we take the next steps in bringing our world-class product and service to igaming operators and platforms across the world," Lidzén commented.
"This is an important milestone for us and a key next step in ensuring that Fast Track remains the leader supplier of CRM services to the sector.
"I believe that Luis' strong track record of business growth, coupled with background in all areas of external affairs, will complement the significant industry and technical expertise we have at Fast Track
"Luis comes to us with a reputation as an experienced leader, and I am excited to work with him and make a big positive impact for our partners."
GAN
GAN has named Eric Green to the group's board of directors, with the company noting the receipt of "deep investment management and public company gaming expertise," as well as new independent leadership.
Green brings more than 25 years experience to the board, having world at Penn Capital, an investment firm with approximately $2bn of assets under management, since 1997.
"We are constantly evaluating our Board structure to ensure that we have the right leadership to support our strategic initiatives. Consistent with that mission, we are thrilled to announce Eric's appointment to our board of directors, along with his deep knowledge of the capital markets and the US gaming sector," noted Seamus McGill, Chair of the Board. 
"Eric's independent leadership and expertise will be invaluable as we execute our strategy of becoming the premier B2B technology provider in the U.S. We look forward to Eric's many contributions to our future success."
Mark Renshaw has been named as the next Chief Executive Officer of Spotlight Sports Group, replacing Alan Byrne who has stepped down from the role. 
Though he has departed the executive leadership position, Byrne will still retain a prominent role at SSG, remaining as a director of the business whilst also taking up an advisory role.
Following 14 years at SSG, most recently serving as COO, Renshaw is now charged with leading the tech, media and content firm's UK and North American growth.
Byrne said: "It is a delight to see Mark appointed. He has been at the heart of most of the best things SSG has achieved in recent years and I have thoroughly enjoyed working with him.
"I know Mark has all of the skills required to lead the excellent SSG team and will continue to drive the growth of the company in the UK, North America and beyond."