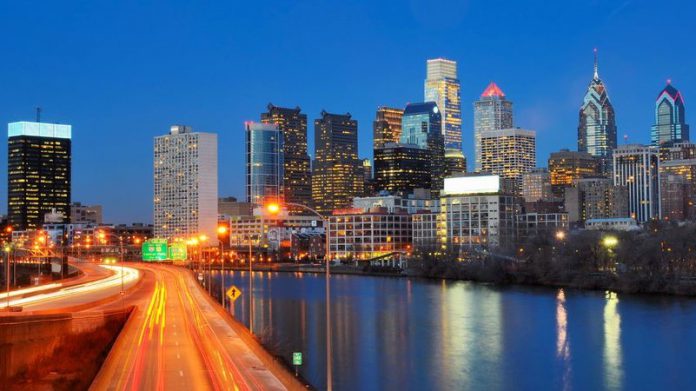 The Pennsylvania gambling ecosystem is toasting the success of another record year, with igaming posting a significant increase to nudge along the Keystone State's overall performance.
Combined revenue across the 12 month period from slot machine, table games, sports wagering, igaming, video gaming terminals and fantasy contests closed at $5.21bn, almost half a billion dollars, or 10.06 per cent, higher than 2021's $4.73bn.
This was helped by a highest monthly showing to date in ending the past year, with December eclipsing March's previous best of $462.74m by 3.3 per cent to close the 31 day period with $474.95m. This is up 16.89 per cent year-on-year from $406.32m.
Across the igaming vertical, which maintained a trend of noteworthy increases since 2019's introduction, revenue across the year closed at $1.36bn, representing a 22.6 per cent uptick YoY from $1.11bn. 
On a property-by-property basis, it was Hollywood Casino at Penn National that came out on top courtesy of a 33.99 per cent revenue rise from 2021's $418.87m to $561.24m during the past year.
Rivers Casino Philadelphia is next in-line with a 9.04 per cent rise to $326.39m (2021: $299.32m), followed by Valley Forge Casino Resort's $255.5m, up 34.1 per cent from $190.53m. 
This trifecta finished head and shoulders clear of the chasing pack, with fourth placed Mount Airy Casino Resort almost $200m back with revenue of $57m.
For December, total revenue for the region's digital space, comprising online slots, table games and poker, increased 31.8 per cent YoY to finish the month at $134.57m (2021: $102.11m).
This figure, which broke down saw the aforementioned finish the revenue ladder in the same place, was the highest monthly total record after surpassing the previous month's $128.63m.
Looking at specific game types across the year, retail slots remain the dominant force with revenue of $2.39bn, which represents a 4.51 per cent decrease when compared to the $2.28bn generated in one year earlier. Retail table games dropped 7.09 per cent YoY to $990.56m (2021: $924.9m).
Total sports betting handle through the year was $7.25bn, a 10.67 per cent increase from the past year's $6.55bn, with revenue duly following suit by 17.96 per cent to $41.2m from 2021's $340.11m.
Revenue for video gaming terminals was $42.07m, an increase of 5.99 per cent YoY from $39.85m, with fantasy contests down 23.9 per cent to $22.29m (2021: $29.29m).