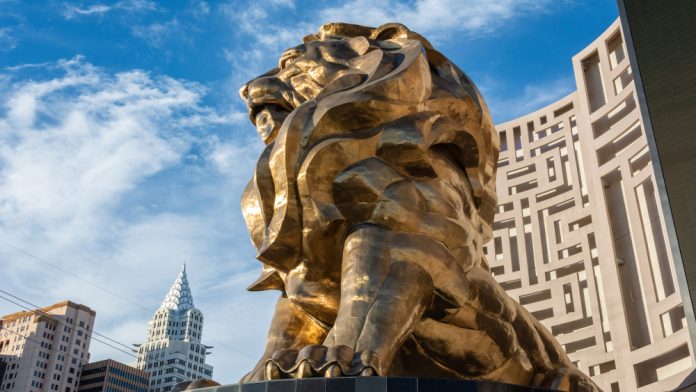 BetMGM has pointed to high gross gaming margins as one of its drivers for the firm's strong financial performance in its full-year 2022 update.
Publishing its FY 2022 performance update and outlook for 2023, BetMGM noted that its net revenue from operations in the last calendar year totaled $1.44bn, an increase from its year-on-year growth, which stood at $1.3bn for 2021.
The firm attributed this to the aforementioned, gross gaming margins, which it noted resulted from improved customer experience and other product improvements.
Other factors mentioned were the same state CPAs that were reduced by 21 per cent YoY due to data-focused marketing strategy and increased scale as well as an improved approach to player bonusing delivered by BetMGM's data science team.
On the other hand, although the brand has exceeded its revenue target of £1.3bn by over £114m, BetMGM is still behind on its EBITDA positive target set in January 2022, recording year-end EBITDA loss of $440m.
Adam Greenblatt, CEO of BetMGM, commented: "The talented team at BetMGM continues to execute our plan with purpose, passion, and discipline. 2022 was a year in which we delivered against many key strategic initiatives and achieved several company milestones, including exceeding our financial targets, launching a redesigned BetMGM mobile app and furthering our commitment to responsible gambling.
"With continued and unwavering support from our shareholders, we look to 2023 confident in achieving further key milestones, including $1.8bn to $2bn in net revenue from operations and being EBITDA positive in the second half of 2023."
Throughout North America in 2022, BetMGM continued its focus on the igaming vertical as the firm represented approximately 30 per cent of market share in the US. This is bigger than its online sports betting share which was 13 per cent (20 per cent when live on day one).
Though lower, BetMGM pinpointed that its Q4 2022 online sports net revenue margin was doubled when compared to the same period the year prior.
BetMGM noted that it is currently live in 25 jurisdictions, with access to approximately 45 per cent of the adult population in the US, as well as being live in Ontario, Canada.
The last 12-months witnessed the company expand its online presence in the US, with launches in six new markets; New York, Louisiana, Illinois, Ontario Kansas and Maryland.
Alternatively, in the retail sector, BetMGM opened four new land-based sportsbooks, located at Nationals Park in Washington, DC, Casino del Mar in Puerto Rico, The Cosmopolitan in Las Vegas and at State Farm Stadium – said to be the first retail sportsbook at an NFL stadium.
2022 also saw the firm strengthen its commitment to promoting player safety and responsible gaming. This was done through an array of methods including creating an array of online responsible gaming standards, in collaboration with other operators.
Looking towards the future, BetMGM noted that it is "well positioned" to achieve net revenue from operations of between $1.8bn and $2bn in 2023 and be EBITDA positive in the second half of this year.
Additionally, Entain and MGM Resorts are expected to invest a combined additional $150m in FY 2023, bringing a total investment over the last five years to approximately $1.25bn.