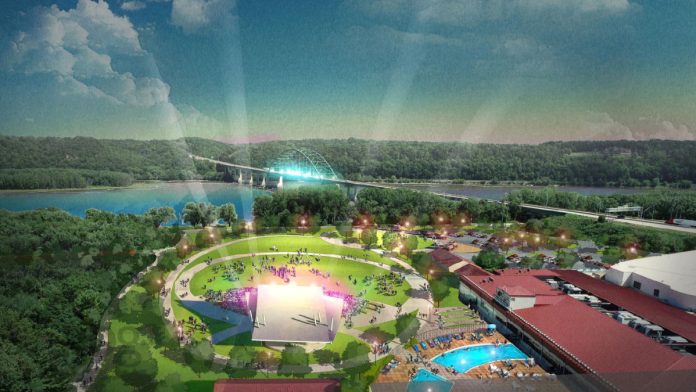 The initial phase of a more than $75m five-stage renovation project has been approved that will deliver a first renovation and expansion for Iowa's Q Casino in almost 15 years.
The multi-year strategy, approved by the DRA board of directors, is said to form a "key component" of a planned redevelopment of Schmitt Island, which is the city-owned space where the gaming venue is located.
The overall cost is expected to fall between $75m-$80m and, upon completion in 2025, is expected to result in an entirely remodelled gaming space, as well as significant fresh entertainment and amenity options.
Overall, the renovation and expansion of Q Casino is also expected to have a positive impact on the local economy as a result of increased tourism numbers and gaming revenues.
"This is an exciting project for Q Casino, DRA and the city of Dubuque, so we look forward to making our presentation to the Iowa Racing and Gaming Commission and getting final approval of our plans," said Alex Dixon, President & CEO of the DRA and Q Casino.
"A lot of effort has gone into getting us to this point, but we have planned carefully and done our homework. We are now in a great position to begin transforming the old greyhound racing area into usable space, as well as refreshing and enhancing what is offered in our current casino footprint."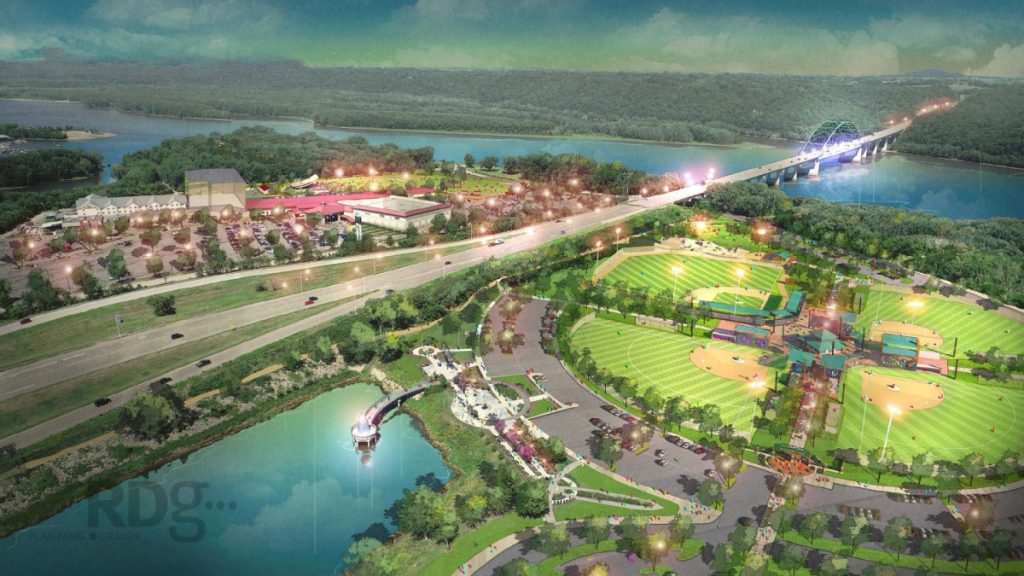 Adding: "Our plans to refresh and enhance what is offered at the Q is an important investment that fits into a much bigger plan that goes to the heart of who we are as a city, and what we offer both citizens and visitors.
"Improvements at the Q are a key part of the plans for Schmitt Island, which will eventually offer even more amenities and features that can be enjoyed by all."
The plans, which have already been approved by the City of Dubuque, will occur in five phases. The Iowa Racing and Gaming Association will vote on the renovation and expansion proposal during a meeting on January 26.
Phase one would feature a remodel and connection of the former racing grandstand viewing area with the existing casino floor located in the upper grandstand building, to create a temporary casino space.
Next would be a remodel of the editing lower casino and entertainment areas, before a similar action occurs regarding the translation of the temporary space into a permanent family entertainment zone.
Construction of a new hotel adjacent to the existing Hilton Garden Inn, complete with a rooftop restaurant, would be the penultimate action, before a remodel of the façade rounds things off
"Q Casino has historically played an integral role in the local economy and consistently made valuable, gaming-related payments to the City of Dubuque," noted Brian Rakestraw, Chief Operating and Finance Officer of the DRA and Q Casino.
"However, just like any business, we must also reinvest in ourselves if we want to grow, especially as new, nearby gaming properties in Wisconsin and Illinois open-up."