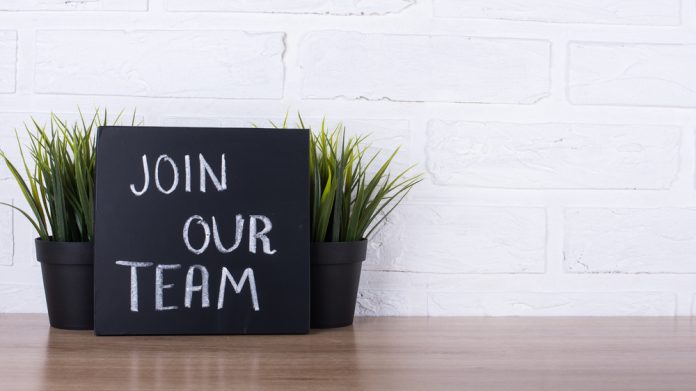 With comings and goings commonplace across the industry Wizard Games, Nevada Gaming Commission and Funfair have moved to bolster their teams with key hires.
Neatplay
Carla Maree Vella has been named as Chief Executive Officer of Neatplay, where she will be responsible for driving the overall strategy of the group to make significant headway into global igaming markets.
In the role, Vella will build on an array of past experiences, which includes roles as CMO of betPawa, CEO of Optimizer Invest and Managing Director of Betsson.
"I'm delighted and honoured to be appointed as CEO for Neatplay at such an exciting time," she said. "The opportunities for innovation are limitless and, with the right partners, our reach is borderless.
"I look forward to introducing and nurturing new partners and working alongside highly talented colleagues to innovate even further on Neatplay's existing impressive technology stack."
FunFair Games
A trio of "key appointments" have been rolled-out by FunFair Games as the igaming studio looks to progress "elaborate expansion plans" via the addition of a combined 35 years industry experience.
These appointments include Dan Nyman who joins as Head of Game Design and Mathematics, Kai Ngai as Project Delivery Manager, and Martti Poom as Art Director.
The internal changes aim to allow FunFair Games to enhance its processes ahead of what it dubs as "an important year," as the studio enters the next phase of its strategic journey.
Mark McGinley, CEO at FunFair Games, said: "We're extremely delighted to announce the appointments of Dan, Kai and Martti. They are a trio of highly creative and enthusiastic professionals that boost important areas of the company as we set to further expand our product offering to introduce new and unique gaming experiences to players.
"Their skills and experience will be crucial in supporting our goals and targets for 2023 and it's great to have them on board as we enter a really exciting and significant time for FunFair Games."
Long-time Digitain Executive Simon Westbury has found a new role in the company after being appointed as CEO of the Sport Generate division. 
Westbury has been tasked with spearheading the strategic direction of Digtain's sports unit, targeting heighted reach and impact for Sport Generate in global markets.
This will include a focus on product development and innovation, working closely with Sport Generate's management teams to deliver its live sports, esports, virtual and oddsfeed offering.
Vardges Vardanyan, Founder of Digitain and Sport Generate, noted: "We are thrilled to have Simon Westbury in his new position and we know that he will bring Sport Generate to new heights with his leadership and expertise."
Nevada Gaming Commission
Brian Krolicki has been appointed to the Nevada Gaming Commission by the state Governor Joseph Lombardo. 
A former Lieutenant Governor of the state of Nevada, Krolicki has been appointed to replace Ben Kieckhefer, who resigned from the commission to join Lombardo's team.
Lombardo's office noted: "Krolicki, former Nevada State Treasurer (1999-2006) and Lieutenant Governor (2007-2014), will fill the vacant seat on the Nevada Gaming Commission.
"In addition to his 16-year tenure as a Constitutional Officer, Krolicki has been a longtime business leader in Nevada, and he is credited with bringing critical economic development initiatives to the state throughout his time in public service and in the private sector."
SG:certified
Sustainability and safer gambling consultancy group SG:certified has confirmed Maris Catania as the latest member of its team.
Catania will take on the responsibility of a Safer Gambling Senior Consultant with the firm, contributing to developing up-to-date and effective safer gambling content.
Her areas of focus will include training, assessments, recommendations of best practices, benchmarking and research digests, whilst supporting the group's clients using its internal platform.
Laura Da Silva, CEO of SG:certified, said: "I have admired Maris and how passionate she is about safer gambling for many years, so I am delighted that she is joining us as a Safer Gambling Senior Consultant. With her expertise and knowledge of the industry, I believe we can really make further positive change on the industry."
Wizard Games
NeoGames subsidiary Wizard Games has appointed Yoganand Aiyadurai as Director of Game Technology amid a continued senior build-out
Among his responsibilities at the group will be overseeing the research and development department at the studio, as well as continuing to develop and expand the provider's IT infrastructure to enable production demand.
In addition, he will be responsible for overseeing market planning and trends, working closely with other senior employees at Wizard Games.
"We are delighted to welcome Yoganand to the growing team here at Wizard Games. We're continuing to go from strength to strength, and someone of his calibre will allow us to scale new heights," stated Joey Hurtado, Managing Director at Wizard Games.
"We're always striving to hire the best talent to join our team, and this reaffirms our commitment to excellence, which can be found at every layer of our business."